---
---
37 Movies Found Where Cast = 12052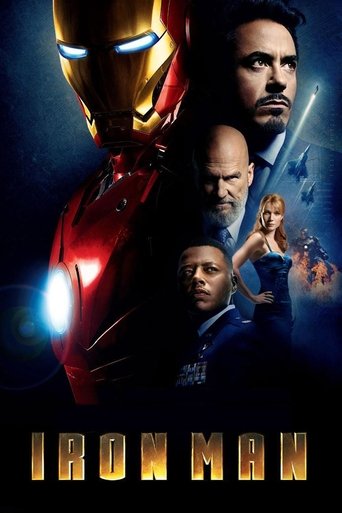 Tagline: Heroes aren't born. They're built.
Overview: After being held captive in an Afghan cave, billionaire engineer Tony Stark creates a unique weaponized suit of armor to fight evil.
2008 Action,Adventure,Science Fiction
Tagline: Homework can wait. The city can't.
Overview: Following the events of Captain America: Civil War, Peter Parker, with the help of his mentor Tony Stark, tries to balance his life as an ordinary high school student in Queens, New York City, with fighting crime as his superhero alter ego Spider-Man as a new threat, the Vulture, emerges.
2017 Action,Adventure,Drama,Science Fiction
3.) Se7en (
☆

/10)
Tagline: Seven deadly sins. Seven ways to die.
Overview: Two homicide detectives are on a desperate hunt for a serial killer whose crimes are based on the "seven deadly sins" in this dark and haunting film that takes viewers from the tortured remains of one victim to the next. The seasoned Det. Sommerset researches each sin in an effort to get inside the killer's mind, while his novice partner, Mills, scoffs at his efforts to unravel the case.
1995 Crime,Mystery,Thriller
Tagline: It's not the armor that makes the hero, but the man inside.
Overview: With the world now aware of his dual life as the armored superhero Iron Man, billionaire inventor Tony Stark faces pressure from the government, the press and the public to share his technology with the military. Unwilling to let go of his invention, Stark, with Pepper Potts and James 'Rhodey' Rhodes at his side, must forge new alliances – and confront powerful enemies.
2010 Action,Adventure,Science Fiction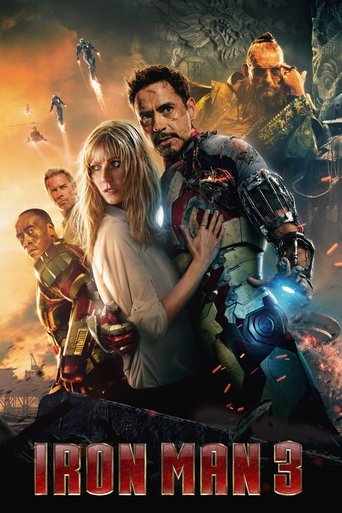 Tagline: Unleash the power behind the armor.
Overview: When Tony Stark's world is torn apart by a formidable terrorist called the Mandarin, he starts an odyssey of rebuilding and retribution.
2013 Action,Adventure,Science Fiction
Tagline: Nothing spreads like fear
Overview: As an epidemic of a lethal airborne virus - that kills within days - rapidly grows, the worldwide medical community races to find a cure and control the panic that spreads faster than the virus itself.
2011 Drama,Science Fiction,Thriller
Tagline: Family Isn't A Word ... It's A Sentence.
Overview: Royal Tenenbaum and his wife Etheline had three children and then they separated. All three children are extraordinary --- all geniuses. Virtually all memory of the brilliance of the young Tenenbaums was subsequently erased by two decades of betrayal, failure, and disaster. Most of this was generally considered to be their father's fault. "The Royal Tenenbaums" is the story of the family's sudden, unexpected reunion one recent winter.
2001 Comedy,Drama
Tagline: Love is the only inspiration.
Overview: Young Shakespeare is forced to stage his latest comedy, "Romeo and Ethel, the Pirate's Daughter," before it's even written. When a lovely noblewoman auditions for a role, they fall into forbidden love -- and his play finds a new life (and title). As their relationship progresses, Shakespeare's comedy soon transforms into tragedy.
1998 Comedy,History,Romance
Tagline: Sophistication Has a Name.
Overview: Art dealer, Charles Mortdecai, searches for a stolen painting rumored to contain a secret code that gains access to hidden Nazi gold.
2015 Adventure,Comedy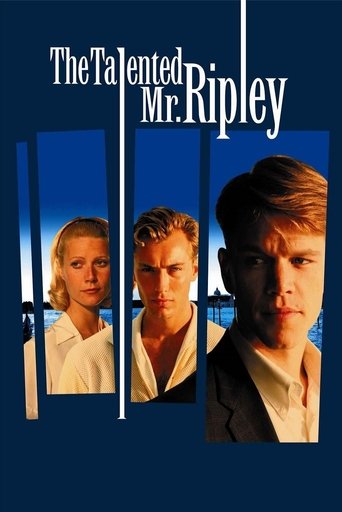 Tagline: How far would you go to become someone else?
Overview: Tom Ripley is a calculating young man who believes it's better to be a fake somebody than a real nobody. Opportunity knocks in the form of a wealthy U.S. shipbuilder who hires Tom to travel to Italy to bring back his playboy son, Dickie. Ripley worms his way into the idyllic lives of Dickie and his girlfriend, plunging into a daring scheme of duplicity, lies and murder.
1999 Crime,Drama,Thriller
About
Page generated in 0.01203 seconds.