---
---
65 Movies Found Where Cast = 1229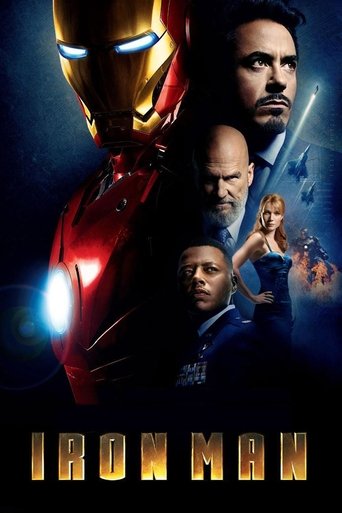 Tagline: Heroes aren't born. They're built.
Overview: After being held captive in an Afghan cave, billionaire engineer Tony Stark creates a unique weaponized suit of armor to fight evil.
2008 Action,Adventure,Science Fiction
Tagline: Reports of my death have been greatly exaggerated.
Overview: When an attack on the Kingsman headquarters takes place and a new villain rises, Eggsy and Merlin are forced to work together with the American agency known as the Statesman to save the world.
2017 Action,Adventure,Comedy
Tagline: Times like these call for a Big Lebowski.
Overview: Jeffrey "The Dude" Lebowski, a Los Angeles slacker who only wants to bowl and drink white Russians, is mistaken for another Jeffrey Lebowski, a wheelchair-bound millionaire, and finds himself dragged into a strange series of events involving nihilists, adult film producers, ferrets, errant toes, and large sums of money.
1998 Comedy,Crime
Tagline: The Game Has Changed.
Overview: Sam Flynn, the tech-savvy and daring son of Kevin Flynn, investigates his father's disappearance and is pulled into The Grid. With the help of a mysterious program named Quorra, Sam quests to stop evil dictator Clu from crossing into the real world.
2010 Action,Adventure,Science Fiction
Tagline: Punishment Comes One Way or Another.
Overview: Following the murder of her father by hired hand Tom Chaney, 14-year-old farm girl Mattie Ross sets out to capture the killer. To aid her, she hires the toughest U.S. Marshal she can find, a man with "true grit," Reuben J. "Rooster" Cogburn. Mattie insists on accompanying Cogburn, whose drinking, sloth, and generally reprobate character do not augment her faith in him. Against his wishes, she joins him in his trek into the Indian Nations in search of Chaney. They are joined by Texas Ranger LaBoeuf, who wants Chaney for his own purposes. The unlikely trio find danger and adventure on the journey, and each has his or her "grit" tested.
2010 Adventure,Drama,Western
Tagline: Search for truth. Find freedom.
Overview: In a seemingly perfect community, without war, pain, suffering, differences or choice, a young boy is chosen to learn from an elderly man about the true pain and pleasure of the "real" world.
2014 Drama,Science Fiction
Tagline: All roads lead here
Overview: Lake Tahoe, 1969. Seven strangers, each one with a secret to bury, meet at El Royale, a decadent motel with a dark past. In the course of a fateful night, everyone will have one last shot at redemption.
2018 Crime,Drama,Mystery,Thriller
Tagline: Blood always follows money.
Overview: A divorced dad and his ex-con brother resort to a desperate scheme in order to save their family's farm in West Texas.
2016 Crime,Drama,Thriller,Western
Tagline: When darkness falls, the son will rise. When the son falls, the dark knight will rise.
Overview: John Gregory, who is a seventh son of a seventh son and also the local spook, has protected the country from witches, boggarts, ghouls and all manner of things that go bump in the night. However John is not young anymore, and has been seeking an apprentice to carry on his trade. Most have failed to survive. The last hope is a young farmer's son named Thomas Ward. Will he survive the training to become the spook that so many others couldn't?
2014 Adventure,Fantasy
Tagline: To protect and serve the living
Overview: A recently slain cop joins a team of undead police officers working for the Rest in Peace Department and tries to find the man who murdered him. Based on the comic by Peter M. Lenkov.
2013 Action,Comedy,Crime,Fantasy
About
Page generated in 0.01131 seconds.