---
---
43 Movies Found Where Cast = 1328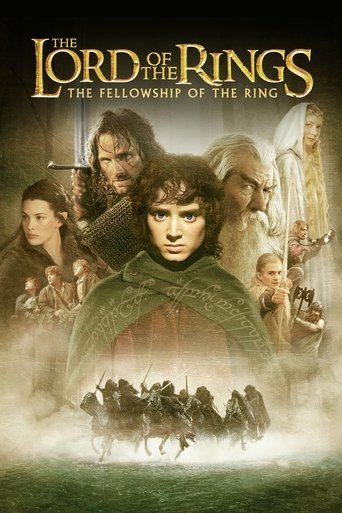 Tagline: One ring to rule them all
Overview: Young hobbit Frodo Baggins, after inheriting a mysterious ring from his uncle Bilbo, must leave his home in order to keep it from falling into the hands of its evil creator. Along the way, a fellowship is formed to protect the ringbearer and make sure that the ring arrives at its final destination: Mt. Doom, the only place where it can be destroyed.
2001 Action,Adventure,Fantasy
Tagline: The eye of the enemy is moving.
Overview: Aragorn is revealed as the heir to the ancient kings as he, Gandalf and the other members of the broken fellowship struggle to save Gondor from Sauron's forces. Meanwhile, Frodo and Sam bring the ring closer to the heart of Mordor, the dark lord's realm.
2003 Action,Adventure,Fantasy
Tagline: A New Power Is Rising.
Overview: Frodo and Sam are trekking to Mordor to destroy the One Ring of Power while Gimli, Legolas and Aragorn search for the orc-captured Merry and Pippin. All along, nefarious wizard Saruman awaits the Fellowship members at the Orthanc Tower in Isengard.
2002 Action,Adventure,Fantasy
Tagline: The pirates map, The villainous crooks, The underground caverns, The booby traps, The skeletons, The monster, The lost treasure, and the magic that is... THE GOONIES.
Overview: A young teenager named Mikey Walsh finds an old treasure map in his father's attic. Hoping to save their homes from demolition, Mikey and his friends Data Wang, Chunk Cohen, and Mouth Devereaux run off on a big quest to find the secret stash of Pirate One-Eyed Willie.
1985 Adventure,Comedy,Family
Tagline: Imagine having to win over the girl of your dreams... every friggin' day.
Overview: Henry is a player skilled at seducing women. But when this veterinarian meets Lucy, a girl with a quirky problem when it comes to total recall, he realizes it's possible to fall in love all over again…and again, and again. That's because the delightful Lucy has no short-term memory, so Henry must woo her day after day until he finally sweeps her off her feet.
2004 Comedy,Romance
6.) Click (
☆

/10)
Tagline: What If You Had A Remote... That Controlled Your Universe?
Overview: A workaholic architect finds a universal remote that allows him to fast-forward and rewind to different parts of his life. Complications arise when the remote starts to overrule his choices.
2006 Comedy,Drama,Fantasy,Romance
Tagline: Dying was their first mistake.
Overview: The life of a bank manager is turned upside down when a friend from his past manipulates him into faking his own death and taking off on an adventure.
2016 Action,Adventure,Comedy
Tagline: A time when heroes became legends.
Overview: The world is under attack by an alien armada led by the powerful Apokoliptian, Darkseid. A group of superheroes consisting of Superman, Batman, Wonder Woman, The Flash, Green Lantern, Cyborg, and Shazam must set aside their differences and gather together to defend Earth.
2014 Animation
Tagline: Once in a lifetime comes a motion picture that makes you feel like falling in love all over again. This is not that movie.
Overview: The Roses, Barbara and Oliver, live happily as a married couple. Then she starts to wonder what life would be like without Oliver, and likes what she sees. Both want to stay in the house, and so they begin a campaign to force each other to leave. In the middle of the fighting is D'Amato, the divorce lawyer. He gets to see how far both will go to get rid of the other, and boy do they go far.
1989 Comedy,Drama,Thriller
Tagline: Blood is thicker than water.
Overview: After the events of Justice League: War, Ocean Master and Black Manta have declared a war against the surface in retaliation of the aftermath of Apokoliptian-tyrant Darkseid's planetary invasion. Queen Atlanna seeks out her other son, Ocean Master's half-brother Arthur Curry, a half-human with aquatic powers with no knowledge of his Atlantean heritage, to restore balance. Living with powers he doesn't understand and seeing the danger around him, Curry takes steps to embrace his destiny, joining the Justice League, and with his new teammates he battles to save Earth from total destruction.
2015 Action,Adventure,Animation,Science Fiction
About
Page generated in 0.01509 seconds.