---
---
30 Movies Found Where Cast = 15277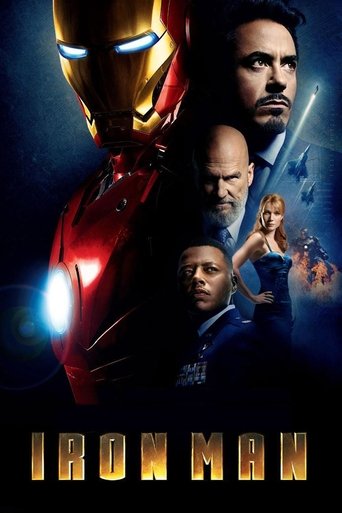 Tagline: Heroes aren't born. They're built.
Overview: After being held captive in an Afghan cave, billionaire engineer Tony Stark creates a unique weaponized suit of armor to fight evil.
2008 Action,Adventure,Science Fiction
Tagline: Homework can wait. The city can't.
Overview: Following the events of Captain America: Civil War, Peter Parker, with the help of his mentor Tony Stark, tries to balance his life as an ordinary high school student in Queens, New York City, with fighting crime as his superhero alter ego Spider-Man as a new threat, the Vulture, emerges.
2017 Action,Adventure,Drama,Science Fiction
Tagline: It's not the armor that makes the hero, but the man inside.
Overview: With the world now aware of his dual life as the armored superhero Iron Man, billionaire inventor Tony Stark faces pressure from the government, the press and the public to share his technology with the military. Unwilling to let go of his invention, Stark, with Pepper Potts and James 'Rhodey' Rhodes at his side, must forge new alliances – and confront powerful enemies.
2010 Action,Adventure,Science Fiction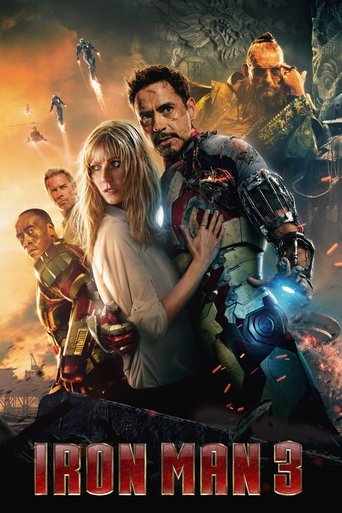 Tagline: Unleash the power behind the armor.
Overview: When Tony Stark's world is torn apart by a formidable terrorist called the Mandarin, he starts an odyssey of rebuilding and retribution.
2013 Action,Adventure,Science Fiction
Tagline: It's time to step up.
Overview: Peter Parker and his friends go on a summer trip to Europe. However, they will hardly be able to rest - Peter will have to agree to help Nick Fury uncover the mystery of creatures that cause natural disasters and destruction throughout the continent.
2019 Action,Adventure,Science Fiction
Tagline: The legend will never be the same.
Overview: A man-cub named Mowgli fostered by wolves. After a threat from the tiger Shere Khan, Mowgli is forced to flee the jungle, by which he embarks on a journey of self discovery with the help of the panther, Bagheera and the free-spirited bear, Baloo.
2016 Adventure,Drama,Family,Fantasy
Tagline: Never tell him the odds.
Overview: Through a series of daring escapades deep within a dark and dangerous criminal underworld, Han Solo meets his mighty future copilot Chewbacca and encounters the notorious gambler Lando Calrissian.
2018 Action,Adventure,Science Fiction
8.) Chef (
☆

/10)
Tagline: Starting from scratch never tasted so good.
Overview: When Chef Carl Casper suddenly quits his job at a prominent Los Angeles restaurant after refusing to compromise his creative integrity for its controlling owner, he is left to figure out what's next. Finding himself in Miami, he teams up with his ex-wife, his friend and his son to launch a food truck. Taking to the road, Chef Carl goes back to his roots to reignite his passion for the kitchen -- and zest for life and love.
2014 Comedy
Tagline: A Guardian Devil
Overview: He dwells in a world of eternal night, but the blackness is filled with sounds and scents, tastes and textures that most cannot perceive. Although attorney Matt Murdock is blind, his other four senses function with superhuman sharpness. By day, Murdock represents the downtrodden. At night he is Daredevil, a masked vigilante stalking the dark streets of the city, a relentless avenger of justice.
2003 Action,Crime,Fantasy,Science Fiction,Thriller
Tagline: Heaven and Earth are about to collide.
Overview: A seven-mile-wide space rock is hurtling toward Earth, threatening to obliterate the planet. Now, it's up to the president of the United States to save the world. He appoints a tough-as-nails veteran astronaut to lead a joint American-Russian crew into space to destroy the comet before impact. Meanwhile, an enterprising reporter uses her smarts to uncover the scoop of the century.
1998 Action,Drama,Romance
About
Page generated in 0.01361 seconds.