---
---
33 Movies Found Where Cast = 18288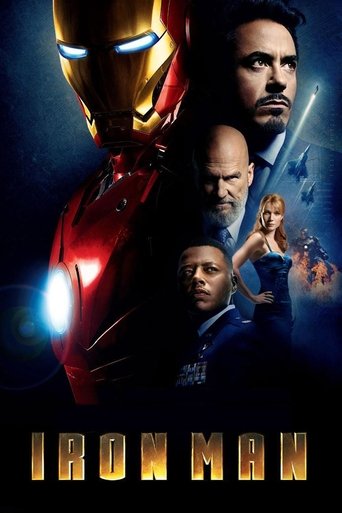 Tagline: Heroes aren't born. They're built.
Overview: After being held captive in an Afghan cave, billionaire engineer Tony Stark creates a unique weaponized suit of armor to fight evil.
2008 Action,Adventure,Science Fiction
Tagline: Every moment matters.
Overview: When Keller Dover's daughter and her friend go missing, he takes matters into his own hands as the police pursue multiple leads and the pressure mounts. But just how far will this desperate father go to protect his family?
2013 Crime,Drama,Thriller
Tagline: Every Love Story Begins With a Kiss...
Overview: A waitress, desperate to fulfill her dreams as a restaurant owner, is set on a journey to turn a frog prince back into a human being, but she has to face the same problem after she kisses him.
2009 Animation,Family,Music,Romance
4.) Crash (
☆

/10)
Tagline: You think you know who you are. You have no idea.
Overview: Los Angeles citizens with vastly separate lives collide in interweaving stories of race, loss and redemption.
2004 Drama
Tagline: An incredible journey moving at the speed of sound
Overview: A drama with fairy tale elements, where an orphaned musical prodigy uses his gift as a clue to finding his birth parents.
2007 Drama,Family,Music
Tagline: Love Thy Neighbor
Overview: A young boy whose parents just divorced finds an unlikely friend and mentor in the misanthropic, bawdy, hedonistic, war veteran who lives next door.
2014 Comedy
Tagline: This FBI agent is going undercover... and he's concealing more than a weapon.
Overview: When a street-smart FBI agent is sent to Georgia to protect a beautiful single mother and her son from an escaped convict, he is forced to impersonate a crass Southern granny known as Big Momma in order to remain incognito.
2000 Comedy,Crime
Tagline: They came home to bury mom... and her killer
Overview: Four adopted brothers return to their Detroit hometown when their mother is murdered and vow to exact revenge on the killers.
2005 Action,Crime
Tagline: Blood demands blood
Overview: In New York City, a crime lord's right-hand man is seduced by a woman seeking retribution.
2013 Action,Crime,Drama,Thriller
10.) Awake (
☆

/10)
Tagline: Every year, one in 700 people wake up during surgery.
Overview: While undergoing heart surgery, a man experiences a phenomenon called 'anesthetic awareness', which leaves him awake but paralyzed throughout the operation. As various obstacles present themselves, his wife must make life-altering decisions while wrestling with her own personal drama.
2007 Crime,Mystery,Thriller
About
Page generated in 0.015 seconds.