---
---
23 Movies Found Where Cast = 57451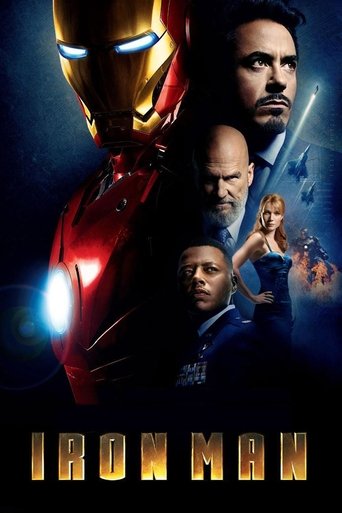 Tagline: Heroes aren't born. They're built.
Overview: After being held captive in an Afghan cave, billionaire engineer Tony Stark creates a unique weaponized suit of armor to fight evil.
2008 Action,Adventure,Science Fiction
Tagline: The System Must Pay.
Overview: A frustrated man decides to take justice into his own hands after a plea bargain sets one of his family's killers free. He targets not only the killer but also the district attorney and others involved in the deal.
2009 Crime,Drama,Thriller
Overview: A young woman dealing with anorexia meets an unconventional doctor who challenges her to face her condition and embrace life.
2017 Drama
4.) Tag (
☆

/10)
Tagline: Based on a true story. We're not kidding.
Overview: For one month every year, five highly competitive friends hit the ground running in a no-holds-barred game of tag they've been playing since the first grade. This year, the game coincides with the wedding of their only undefeated player, which should finally make him an easy target. But he knows they're coming...and he's ready.
2018 Comedy,Drama
Tagline: Dream girls can be a nightmare
Overview: When Cole stays up past his bedtime, he discovers that his hot babysitter is part of a Satanic cult that will stop at nothing to keep him quiet.
2017 Comedy,Horror
Tagline: A new job? Hopefully. A new man? Possibly. A new handbag? Absolutely!
Overview: In the glamorous world of New York City, Rebecca Bloomwood is a fun-loving girl who is really good at shopping-a little too good, perhaps. She dreams of working for her favorite fashion magazine, but can't quite get her foot in the door-until ironically, she snags a job as an advice columnist for a financial magazine published by the same company.
2009 Comedy,Romance
Tagline: The story of a man who could only count to #1
Overview: Lifelong friends and national idols Ricky Bobby and Cal Naughton Jr. have earned their NASCAR stripes with their uncanny knack of finishing races in the first and second slots, respectively, and slinging catchphrases like "Shake and bake!" But when a rival French driver coasts onto the track to challenge their records, they'll have to floor it to retain their top-dog status.
2006 Comedy
Tagline: Poison, Drowning, Claw, Or Knife. So Many Ways To Take A Life.
Overview: Four interwoven stories that occur on Halloween: an everyday high school principal has a secret life as a serial killer; a college virgin might have just met the one guy for her; a group of teenagers pull a mean prank; a bitter old recluse receives an uninvited guest.
2007 Comedy,Horror,Thriller
Tagline: First he gets into your house. Then he gets into your head.
Overview: Terri is a devoted wife and mother of two, living an ideal suburban life in Atlanta when Colin, a charming but dangerous escaped convict, shows up at her door claiming car trouble. Terri offers her phone to help him but soon learns that no good deed goes unpunished as she finds herself fighting for survival when he invades her home and terrorizes her family.
2014 Crime,Thriller
Tagline: The most terrifying ride you'll ever take
Overview: The photographer Leon lives with his girlfriend and waitress Maya waiting for a chance to get in the photo business. When Maya contacts their friend Jurgis, he schedules a meeting for Leon with the successful owner of arts gallery Susan Hoff; she analyzes Leon's work and asks him to improve the quality of his photos. During the night, the upset Leon decides to wander on the streets taking pictures with his camera, and he follows three punks down to the subway station; when the gang attacks a young woman, Leon defends her and the guys move on. On the next morning, Leon discovers that the woman is missing. He goes to the police station, but Detective Lynn Hadley does not give much attention to him and discredits his statement. Leon becomes obsessed to find what happened with the stranger and he watches the subway station. When he sees the elegant butcher Mahogany in the train, Leon believes he might be a murderer and stalks him everywhere, in the beginning of his journey to the darkness.
2008 Crime,Drama,Horror,Mystery,Thriller
About
Page generated in 0.01041 seconds.