---
---
5 Movies Found Where Cast = 57452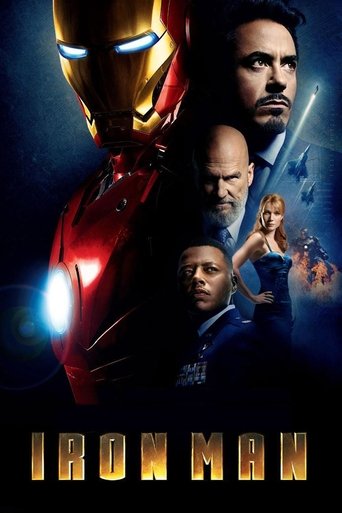 Tagline: Heroes aren't born. They're built.
Overview: After being held captive in an Afghan cave, billionaire engineer Tony Stark creates a unique weaponized suit of armor to fight evil.
2008 Action,Adventure,Science Fiction
Tagline: He can save us all.
Overview: In the year 2159, two classes of people exist: the very wealthy who live on a pristine man-made space station called Elysium, and the rest, who live on an overpopulated, ruined Earth. Secretary Rhodes (Jodie Foster), a hard line government official, will stop at nothing to enforce anti-immigration laws and preserve the luxurious lifestyle of the citizens of Elysium. That doesn't stop the people of Earth from trying to get in, by any means they can. When unlucky Max (Matt Damon) is backed into a corner, he agrees to take on a daunting mission that, if successful, will not only save his life, but could bring equality to these polarized worlds.
2013 Action,Drama,Science Fiction,Thriller
Tagline: No one breaks out alone.
Overview: Ray Breslin is the world's foremost authority on structural security. After analyzing every high security prison and learning a vast array of survival skills so he can design escape-proof prisons, his skills are put to the test. He's framed and incarcerated in a master prison he designed himself. He needs to escape and find the person who put him behind bars.
2013 Action,Thriller
4.) Jinn (
☆

/10)
Tagline: The Secret that Half the World has been Keeping...
Overview: From the beginning, stories of angels and men have captured our imaginations and have been etched into our history crossing all boundaries of culture, religion, and time. These two races have dominated the landscape of modern mythology for countless centuries, almost washing away the evidence that a third ever existed. This third race, born of smokeless fire, was called the jinn. Similar to humans in many ways, the jinn lived invisibly among us and only under dire or unusual circumstances were our paths ever meant to cross.
2014 Thriller
Tagline: The greatest battle that never happened!
Overview: International Flight 42 is on course, when all of a sudden a massive and weird storm crops up around the plane. This sends the plane back in time to the year 1940- smack dab in the middle of WWII! Now, the crew and passengers must not only find a way back to their time, but fight off the Axis powers.
2015 Action,Science Fiction,War
About
Page generated in 0.00858 seconds.