---
---
29 Movies Found Where Cast = 6162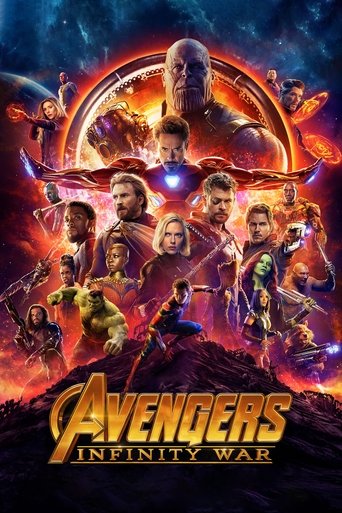 Tagline: An entire universe. Once and for all.
Overview: As the Avengers and their allies have continued to protect the world from threats too large for any one hero to handle, a new danger has emerged from the cosmic shadows: Thanos. A despot of intergalactic infamy, his goal is to collect all six Infinity Stones, artifacts of unimaginable power, and use them to inflict his twisted will on all of reality. Everything the Avengers have fought for has led up to this moment - the fate of Earth and existence itself has never been more uncertain.
2018 Action,Adventure,Fantasy,Science Fiction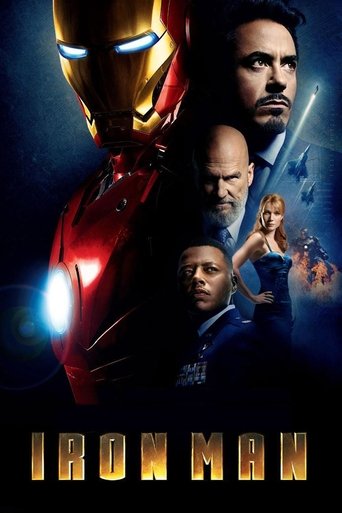 Tagline: Heroes aren't born. They're built.
Overview: After being held captive in an Afghan cave, billionaire engineer Tony Stark creates a unique weaponized suit of armor to fight evil.
2008 Action,Adventure,Science Fiction
Tagline: Divided We Fall
Overview: Following the events of Age of Ultron, the collective governments of the world pass an act designed to regulate all superhuman activity. This polarizes opinion amongst the Avengers, causing two factions to side with Iron Man or Captain America, which causes an epic battle between former allies.
2016 Action,Adventure,Science Fiction
Tagline: Never tell him the odds.
Overview: Through a series of daring escapades deep within a dark and dangerous criminal underworld, Han Solo meets his mighty future copilot Chewbacca and encounters the notorious gambler Lando Calrissian.
2018 Action,Adventure,Science Fiction
Tagline: He saw the world in a way no one could have imagined.
Overview: John Nash is a brilliant but asocial mathematician fighting schizophrenia. After he accepts secret work in cryptography, his life takes a turn for the nightmarish.
2001 Drama,Romance
Tagline: Seek the truth
Overview: A murder in Paris' Louvre Museum and cryptic clues in some of Leonardo da Vinci's most famous paintings lead to the discovery of a religious mystery. For 2,000 years a secret society closely guards information that — should it come to light — could rock the very foundations of Christianity.
2006 Mystery,Thriller
Tagline: It all started when he met a woman
Overview: American tourist Frank (Johnny Depp) meets mysterious British woman Elsie (Angelina Jolie) on the train to Venice. Romance seems to bud, but there's more to her than meets the eye. Remake of the 2005 French film "Anthony Zimmer", written and directed by Jérôme Salle.
2010 Action,Romance,Thriller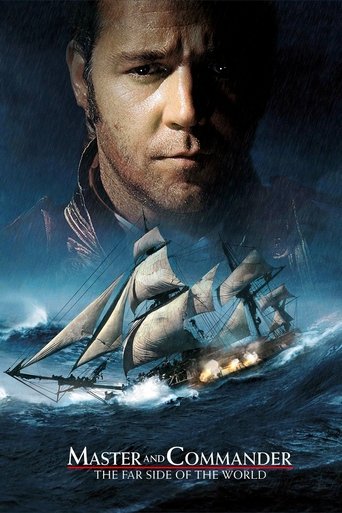 Tagline: The courage to do the impossible lies in the hearts of men.
Overview: After an abrupt and violent encounter with a French warship inflicts severe damage upon his ship, a captain of the British Royal Navy begins a chase over two oceans to capture or destroy the enemy, though he must weigh his commitment to duty and ferocious pursuit of glory against the safety of his devoted crew, including the ship's thoughtful surgeon, his best friend.
2003 Adventure,Drama,War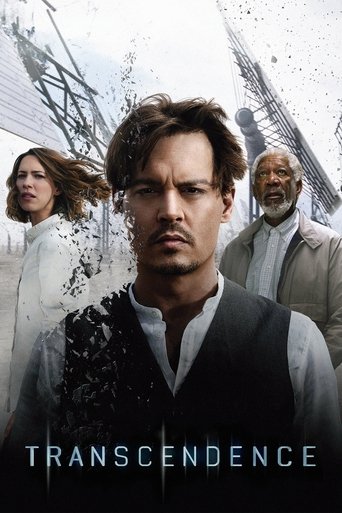 Tagline: Yesterday, Dr. Will Caster was only human...
Overview: Two leading computer scientists work toward their goal of Technological Singularity, as a radical anti-technology organization fights to prevent them from creating a world where computers can transcend the abilities of the human brain.
2014 Drama,Mystery,Science Fiction,Thriller
Tagline: He Will Rock You
Overview: William Thatcher, a peasant, is sent to apprentice with a Knight named Hector as a young boy. Urged by his father to "change his Stars", he assumes Sir Hector's place in a tournament when Hector dies in the middle of it. He wins. With the other apprentices, he trains and assumes the title of Sir Ulrich von Lichtenstein.
2001 Action,Adventure,Drama,Romance
About
Page generated in 0.01643 seconds.