---
---
61 Movies Found Where Cast = 64
Tagline: Why So Serious?
Overview: Batman raises the stakes in his war on crime. With the help of Lt. Jim Gordon and District Attorney Harvey Dent, Batman sets out to dismantle the remaining criminal organizations that plague the streets. The partnership proves to be effective, but they soon find themselves prey to a reign of chaos unleashed by a rising criminal mastermind known to the terrified citizens of Gotham as the Joker.
2008 Action,Crime,Drama,Thriller
Tagline: The Legend Ends
Overview: Following the death of District Attorney Harvey Dent, Batman assumes responsibility for Dent's crimes to protect the late attorney's reputation and is subsequently hunted by the Gotham City Police Department. Eight years later, Batman encounters the mysterious Selina Kyle and the villainous Bane, a new terrorist leader who overwhelms Gotham's finest. The Dark Knight resurfaces to protect a city that has branded him an enemy.
2012 Action,Crime,Drama,Thriller
Tagline: Something wicked this way comes.
Overview: Harry, Ron and Hermione return to Hogwarts for another magic-filled year. Harry comes face to face with danger yet again, this time in the form of escaped convict, Sirius Black—and turns to sympathetic Professor Lupin for help.
2004 Adventure,Family,Fantasy
Tagline: Evil fears the knight.
Overview: Driven by tragedy, billionaire Bruce Wayne dedicates his life to uncovering and defeating the corruption that plagues his home, Gotham City. Unable to work within the system, he instead creates a new identity, a symbol of fear for the criminal underworld - The Batman.
2005 Action,Crime,Drama
Tagline: Dark And Difficult Times Lie Ahead.
Overview: Harry starts his fourth year at Hogwarts, competes in the treacherous Triwizard Tournament and faces the evil Lord Voldemort. Ron and Hermione help Harry manage the pressure – but Voldemort lurks, awaiting his chance to destroy Harry and all that he stands for.
2005 Adventure,Family,Fantasy
Tagline: If you want a job done well, hire a professional.
Overview: Léon, the top hit man in New York, has earned a rep as an effective "cleaner". But when his next-door neighbors are wiped out by a loose-cannon DEA agent, he becomes the unwilling custodian of 12-year-old Mathilda. Before long, Mathilda's thoughts turn to revenge, and she considers following in Léon's footsteps.
1994 Crime,Drama,Thriller
Tagline: One last chance for peace.
Overview: A group of scientists in San Francisco struggle to stay alive in the aftermath of a plague that is wiping out humanity, while Caesar tries to maintain dominance over his community of intelligent apes.
2014 Action,Drama,Science Fiction,Thriller
Tagline: There is no future without it
Overview: In 2257, a taxi driver is unintentionally given the task of saving a young girl who is part of the key that will ensure the survival of humanity.
1997 Action,Adventure,Fantasy,Science Fiction,Thriller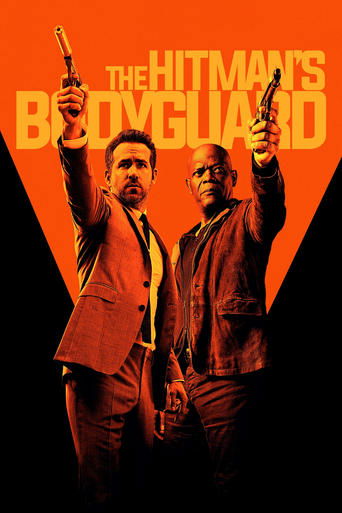 Tagline: Get Triggered
Overview: The world's top bodyguard gets a new client, a hit man who must testify at the International Court of Justice. They must put their differences aside and work together to make it to the trial on time.
2017 Action,Comedy
Tagline: Prepare for the Year of Awesomeness!
Overview: Po is now living his dream as The Dragon Warrior, protecting the Valley of Peace alongside his friends and fellow kung fu masters, The Furious Five - Tigress, Crane, Mantis, Viper and Monkey. But Po's new life of awesomeness is threatened by the emergence of a formidable villain, who plans to use a secret, unstoppable weapon to conquer China and destroy kung fu. It is up to Po and The Furious Five to journey across China to face this threat and vanquish it. But how can Po stop a weapon that can stop kung fu? He must look to his past and uncover the secrets of his mysterious origins; only then will he be able to unlock the strength he needs to succeed.
2011 Animation,Family
About
Page generated in 0.04157 seconds.