---
---
4 Movies Found Where Cast = 84532
Overview: One of the world's biggest bands return to the scene of their Live Aid (1985) triumph a year earlier to play all their greatest hits in front of a packed Wembley Stadium.
1986 Documentary,Music
Tagline: The life and times of the rock band Queen
Overview: In 1971, four college students got together to form a rock band. Since then, that certain band called Queen have released 26 albums and sold over 300 million records worldwide. The popularity of Freddie Mercury, Brian May, Roger Taylor and John Deacon is stronger than ever 40 years on. But it was no bed of roses. No pleasure cruise. Queen had their share of kicks in the face, but they came through and this is how they did it, set against the backdrop of brilliant music and stunning live performances from every corner of the globe. In this film, for the first time, it is the band that tells their story. Featuring brand new interviews with the band and unseen archive footage (including their recently unearthed, first ever TV performance), it is a compelling story told with intelligence, wit, plenty of humor and painful honesty.
2011 Documentary,Music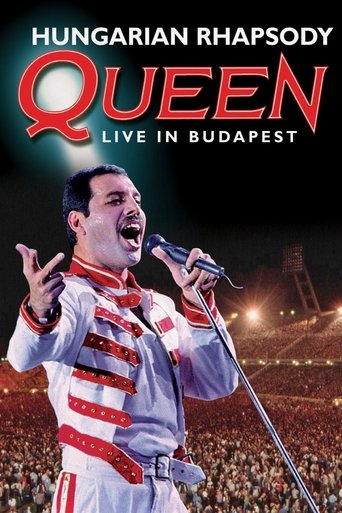 Tagline: The original 1986 concert
Overview: On 27th July 1986, British stadium rock band Queen broke new ground by playing for the first time in Hungary, a country which was still under a communist dictatorship behind the Iron Curtain.
1987 Documentary,Music
Overview: In November 1981, with "Under Pressure" topping the charts in the UK, Queen arrived in Montreal following dates in Japan and their record-breaking tour of Latin America. It was to be the only concert by Queen that was ever shot on film. Always a great live band, with arguably the greatest frontman of all time in Freddie Mercury, they excelled themselves with the cameras rolling.
2007 Music
About
Page generated in 0.00507 seconds.