---
---
25 Movies Found Where Cast = 882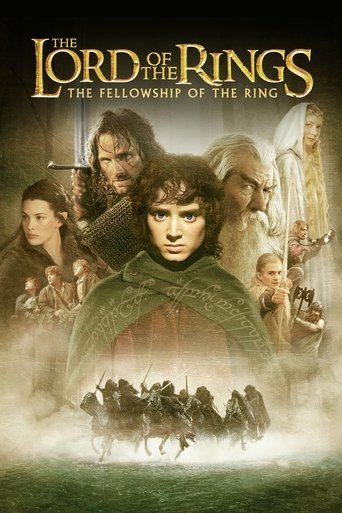 Tagline: One ring to rule them all
Overview: Young hobbit Frodo Baggins, after inheriting a mysterious ring from his uncle Bilbo, must leave his home in order to keep it from falling into the hands of its evil creator. Along the way, a fellowship is formed to protect the ringbearer and make sure that the ring arrives at its final destination: Mt. Doom, the only place where it can be destroyed.
2001 Action,Adventure,Fantasy
Tagline: The eye of the enemy is moving.
Overview: Aragorn is revealed as the heir to the ancient kings as he, Gandalf and the other members of the broken fellowship struggle to save Gondor from Sauron's forces. Meanwhile, Frodo and Sam bring the ring closer to the heart of Mordor, the dark lord's realm.
2003 Action,Adventure,Fantasy
Tagline: A New Power Is Rising.
Overview: Frodo and Sam are trekking to Mordor to destroy the One Ring of Power while Gimli, Legolas and Aragorn search for the orc-captured Merry and Pippin. All along, nefarious wizard Saruman awaits the Fellowship members at the Orthanc Tower in Isengard.
2002 Action,Adventure,Fantasy
Tagline: You'll like him when he's angry.
Overview: Scientist Bruce Banner scours the planet for an antidote to the unbridled force of rage within him: the Hulk. But when the military masterminds who dream of exploiting his powers force him back to civilization, he finds himself coming face to face with a new, deadly foe.
2008 Action,Adventure,Science Fiction
Tagline: The Earth's Darkest Day Will Be Man's Finest Hour
Overview: When an asteroid threatens to collide with Earth, NASA honcho Dan Truman determines the only way to stop it is to drill into its surface and detonate a nuclear bomb. This leads him to renowned driller Harry Stamper, who agrees to helm the dangerous space mission provided he can bring along his own hotshot crew. Among them is the cocksure A.J. who Harry thinks isn't good enough for his daughter, until the mission proves otherwise.
1998 Action,Adventure,Science Fiction,Thriller
Tagline: Lock the door. Pretend you're safe.
Overview: After returning from a wedding reception, a couple staying in an isolated vacation house receive a knock on the door in the mid-hours of the night. What ensues is a violent invasion by three strangers, their faces hidden behind masks. The couple find themselves in a violent struggle, in which they go beyond what either of them thought capable in order to survive.
2008 Horror,Mystery,Thriller
7.) Super (
☆

/10)
Tagline: Shut up, crime!
Overview: After his wife falls under the influence of a drug dealer, an everyday guy transforms himself into Crimson Bolt, a superhero with the best intentions, though he lacks for heroic skills.
2010 Action,Comedy,Drama
Tagline: Let in the unexpected.
Overview: A man who lost his family in the September 11 attack on New York City runs into his old college roommate. Rekindling the friendship is the one thing that appears able to help the man recover from his grief.
2007 Drama
Tagline: He wanted it all...but he got more than he bargained for.
Overview: Ollie Trinke is a young, suave music publicist who seems to have it all, with a new wife and a baby on the way. But life deals him a bum hand when he's suddenly faced with single fatherhood, a defunct career and having to move in with his father. To bounce back, it takes a new love and the courage instilled in him by his daughter.
2004 Comedy,Romance
Tagline: Friendship doesn't have an off switch
Overview: A delightful dramatic comedy, a buddy picture, and, for good measure, a heist film. Curmudgeonly old Frank lives by himself. His routine involves daily visits to his local library, where he has a twinkle in his eye for the librarian. His grown children are concerned about their father's well-being and buy him a caretaker robot. Initially resistant to the idea, Frank soon appreciates the benefits of robotic support – like nutritious meals and a clean house – and eventually begins to treat his robot like a true companion. With his robot's assistance, Frank's passion for his old, unlawful profession is reignited, for better or worse.
2012 Comedy,Crime,Drama,Science Fiction
About
Page generated in 0.01532 seconds.