---
---
11 Movies Found Where Keyword Name = 10610
1.) Live! (
☆

/10)
Tagline: You Only Get One Shot...Take It
Overview: A mockumentary following an ambitious TV network executive trying to produce a controversial reality show where contestants play Russian Roulette
2007 Thriller
Tagline: Never before in the history of human civilization has there been a movie called "Monty Python Live at the Hollywood Bowl"
Overview: Monty Python Live at the Hollywood Bowl is a 1982 concert film in which the Monty Python team perform many of their greatest sketches at the Hollywood Bowl, including several pre-Python ones.
1982 Comedy
Overview: One of the world's biggest bands return to the scene of their Live Aid (1985) triumph a year earlier to play all their greatest hits in front of a packed Wembley Stadium.
1986 Documentary,Music
Tagline: Comedy's biggest stars come home.
Overview: A three-hour prime-time special celebrating SNL '​s fortieth year on the air.
2015 Comedy,TV Movie
Tagline: One down, five to go
Overview: Celebrate the last night of the Pythons on the big screen! - With John Cleese, Eric Idle, Terry Gilliam, Terry Jones and Michael Palin.
2014 Comedy
Tagline: The beloved Rodgers & Hammerstein musical is performed live for TV audiences.
Overview: The Sound of Music Live! is a television special that was originally broadcast by NBC on December 5, 2013. Produced by Craig Zadan and Neil Meron, the special was an adaptation of Rodgers and Hammerstein's Broadway musical The Sound of Music, starring country singer Carrie Underwood as Maria von Trapp, performed and televised live from Grumman Studios in Bethpage, New York. Meron felt that if the telecast were successful, the concept could become "another kind of entertainment that can exist on TV." By her request, Underwood's casting as Maria was personally endorsed by Julie Andrews, who starred in the 1965 film.
2013 Drama,Family,TV Movie
Overview: With unprecedented access, this program reveals the humour, chaos and passion that went into bringing the Flying Circus to the stage cumulating in the legendary One Down, Five To Go.
2014 Comedy,Documentary
Overview: August 25, 1991, AC/DC at England's famous Mosters of Rock festival at Castle Donington. This was the band's first major live release with lead singer Brian Johnson. Special bonus features include audio commentary by band members, iso-cam versions of select songs for each band member, Stereo and 5.1 Surround Sound, newly mixed and mastered, more.
1992 Music
Overview: Where The Light Is: John Mayer Live in Los Angeles captures the multi-Grammy® Award-winning, Platinum-selling singer/songwriter in the element where fans love him the most: live on stage. This special concert includes three sets: an acoustic performance, a rare set with John Mayer Trio (John Mayer, Steve Jordan and Pino Palladino), as well as a set featuring Mayer's full band.
2008 Music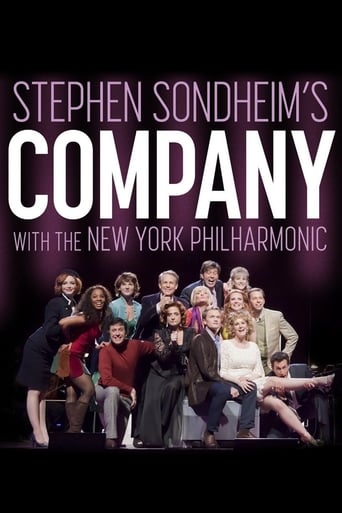 Overview: Company centers on Bobby, a confirmed bachelor, celebrating his 35th birthday with his ten closest friends, who happen to be five couples.
2011 Comedy,Drama
About
Page generated in 0.01244 seconds.