---
---
53 Movies Found Where Keyword Name = 10842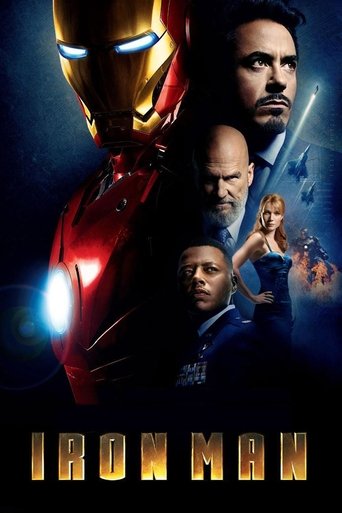 Tagline: Heroes aren't born. They're built.
Overview: After being held captive in an Afghan cave, billionaire engineer Tony Stark creates a unique weaponized suit of armor to fight evil.
2008 Action,Adventure,Science Fiction
Tagline: A New Age Has Come.
Overview: When Tony Stark tries to jumpstart a dormant peacekeeping program, things go awry and Earth's Mightiest Heroes are put to the ultimate test as the fate of the planet hangs in the balance. As the villainous Ultron emerges, it is up to The Avengers to stop him from enacting his terrible plans, and soon uneasy alliances and unexpected action pave the way for an epic and unique global adventure.
2015 Action,Adventure,Science Fiction
Tagline: Darkness rises... and light to meet it
Overview: Rey develops her newly discovered abilities with the guidance of Luke Skywalker, who is unsettled by the strength of her powers. Meanwhile, the Resistance prepares to do battle with the First Order.
2017 Action,Adventure,Fantasy,Science Fiction
Tagline: The Adventure Continues...
Overview: The epic saga continues as Luke Skywalker, in hopes of defeating the evil Galactic Empire, learns the ways of the Jedi from aging master Yoda. But Darth Vader is more determined than ever to capture Luke. Meanwhile, rebel leader Princess Leia, cocky Han Solo, Chewbacca, and droids C-3PO and R2-D2 are thrown into various stages of capture, betrayal and despair.
1980 Action,Adventure,Science Fiction
Tagline: Heroes don't get any bigger.
Overview: Armed with the astonishing ability to shrink in scale but increase in strength, master thief Scott Lang must embrace his inner-hero and help his mentor, Doctor Hank Pym, protect the secret behind his spectacular Ant-Man suit from a new generation of towering threats. Against seemingly insurmountable obstacles, Pym and Lang must plan and pull off a heist that will save the world.
2015 Action,Adventure,Science Fiction
Tagline: Manners maketh man.
Overview: The story of a super-secret spy organization that recruits an unrefined but promising street kid into the agency's ultra-competitive training program just as a global threat emerges from a twisted tech genius.
2015 Action,Adventure,Comedy,Crime
Tagline: With great power comes great responsibility.
Overview: After being bitten by a genetically altered spider, nerdy high school student Peter Parker is endowed with amazing powers.
2002 Action,Fantasy
Tagline: Back 2 Work
Overview: Gru is recruited by the Anti-Villain League to help deal with a powerful new super criminal.
2013 Animation,Comedy,Family
Tagline: The Fate Of The World Rests On The Courage Of One Warrior.
Overview: Ashitaka, a prince of the disappearing Ainu tribe, is cursed by a demonized boar god and must journey to the west to find a cure. Along the way, he encounters San, a young human woman fighting to protect the forest, and Lady Eboshi, who is trying to destroy it. Ashitaka must find a way to bring balance to this conflict.
1997 Adventure,Animation,Fantasy
Tagline: Every bloodline has a beginning
Overview: Vlad Tepes is a great hero, but when he learns the Sultan is preparing for battle and needs to form an army of 1,000 boys, including Vlad's son, he vows to find a way to protect his family. Vlad turns to dark forces in order to get the power to destroy his enemies and agrees to go from hero to monster as he's turned into the mythological vampire Dracula.
2014 Action,Drama,Fantasy,Horror,War
About
Page generated in 0.01288 seconds.