---
---
19 Movies Found Where Keyword Name = 11240
Overview: The Confessions Tour was the seventh world concert tour by American singer-songwriter Madonna to support her album Confessions on a Dance Floor. According to Billboard The tour grossed over US$194.7 million, becoming the highest grossing tour ever for a female artist. Madonna broke her own record in 2008, with her Sticky & Sweet Tour. 01. Future Lovers/I Feel Love 02. Get Together 03. Like A Virgin 04. Jump 05. Confessions 06. Live to Tell 07. Forbidden Love 08 .Isaac 09. Sorry 10 .Like It Or Not 11. Sorry (Remix) 12. I Love New York 13. Ray of Light 14. Let It Will Be 15. Drowned World/Substitute For Love 16. Paradise (Not For Me) 17. Music Inferno 18 .Erotica 19 .La Isla Bonita 20. Lucky Star 21. Hung Up
2006 Documentary,Music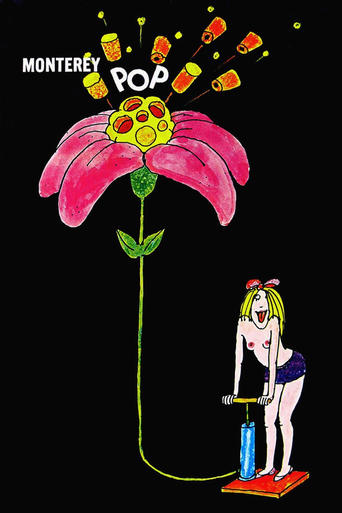 Tagline: Do you know where your kids are hanging out tonight?
Overview: Featuring performances by popular artists of the 1960s, this concert film highlights the music of the 1967 California festival. Although not all musicians who performed at the Monterey Pop Festival are on film, some of the notable acts include the Mamas and the Papas, Simon & Garfunkel, Jefferson Airplane, the Who, Otis Redding, and the Jimi Hendrix Experience. Hendrix's post-performance antics -- lighting a guitar on fire, breaking it and tossing a part into the audience -- are captured.
1968 Documentary,Music
Tagline: A documentary project on Bruce Springsteen made by the people and for the people!
Overview: For 40 years Bruce Springsteen has influenced fans from all over. His songs defined more than a generation. This film gives the fans just as much time as The Boss himself, with never shown footage and live performances from his last tour.
2013 Documentary,Music
Tagline: I don't think you should wait. I think you should speak now.
Overview: Recorded during her Speak Now World Tour in 2011, this live recording collects 18 performances from the country-pop starlet, including all songs from her 2010 studio outing Speak Now. It also features home movies and rehearsal footage for the show, which was an elaborate affair that utilized dancers, aerialists, numerous costume changes, and a mammoth, multi-stage setup that more closely resembled a high-profile Broadway musical than it did a country music concert.
2011 Documentary,Music
Tagline: Rose Bowl, Pasadena, California, United States (2009-10-25)
Overview: U2's RECORD BREAKING ROSE BOWL CONCERT Filmed on 25th October 2009 U2 360° At The Rose Bowl was the penultimate gig of last year's U2 360° tour in support of their Grammy-nominated album No Line on The Horizon. The Rose Bowl performance was the band's biggest show of 2009 and U2's biggest ever US show, with a live audience in excess of 97,000. The show was also streamed across seven continents via YouTube. The first ever live streaming of a full-length stadium concert, U2 360° at the Rose Bowl had over 10 million views on the channel in one week.
2009 Music
Overview: With unprecedented access, this program reveals the humour, chaos and passion that went into bringing the Flying Circus to the stage cumulating in the legendary One Down, Five To Go.
2014 Comedy,Documentary
Overview: Where The Light Is: John Mayer Live in Los Angeles captures the multi-Grammy® Award-winning, Platinum-selling singer/songwriter in the element where fans love him the most: live on stage. This special concert includes three sets: an acoustic performance, a rare set with John Mayer Trio (John Mayer, Steve Jordan and Pino Palladino), as well as a set featuring Mayer's full band.
2008 Music
Overview: A live concert in tribute to Freddie Mercury, former lead singer of Queen. Mercury died of AIDS and so some of the proceeds of this concert went to AIDS research. Features performers such as Metallica, Def Leppard, Elton John, Axl Rose, Extreme, George Michael, and many others. Performers alternate between doing their own hits, covering Queen songs, or jamming with the surviving members of Queen.
1992 Documentary,Music
Overview: Live at Rome Olympic Stadium is a live album and video by English alternative rock band Muse, released on 29 November 2013. Featuring the band's performance at Rome's Stadio Olimpico on 6 July 2013, in front of a crowd of 60,963 people, the concert was a part of The Unsustainable Tour, which is a moniker for the band's summer 2013 European leg of The 2nd Law World Tour.
2013 Music
About
Page generated in 0.02047 seconds.