---
---
24 Movies Found Where Keyword Name = 11700
Tagline: Based on a True Fantasy
Overview: The story of Elton John's life, from his years as a prodigy at the Royal Academy of Music through his influential and enduring musical partnership with Bernie Taupin.
2019 Drama,Music
Tagline: He just landed the gig of his life: 5th grade.
Overview: Fired from his band and hard up for cash, guitarist and vocalist Dewey Finn finagles his way into a job as a fifth-grade substitute teacher at a private school, where he secretly begins teaching his students the finer points of rock 'n' roll. The school's hard-nosed principal is rightly suspicious of Finn's activities. But Finn's roommate remains in the dark about what he's doing.
2003 Comedy,Music
Overview: Riley, now 12, is hanging out at home with her parents in San Francisco when potential trouble comes knocking: a boy shows up at the door.
2015 Animation,Family
Tagline: 3 days of peace, music...and love.
Overview: An intimate look at the Woodstock Music & Art Festival held in Bethel, NY in 1969, from preparation through cleanup, with historic access to insiders, blistering concert footage, and portraits of the concertgoers; negative and positive aspects are shown, from drug use by performers to naked fans sliding in the mud, from the collapse of the fences by the unexpected hordes to the surreal arrival of National Guard helicopters with food and medical assistance for the impromptu city of 500,000.
1970 Documentary,History,Music
Overview: Carved from over 1,200 hours of footage spanning the band's career, Pearl Jam: Twenty is the definitive portrait of Pearl Jam. Part concert film, part intimate insider-hang, and part testimonial to the power of music.
2011 Documentary,Music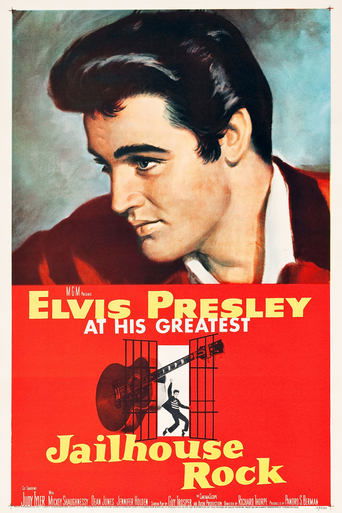 Tagline: Elvis in Action as Never Before!
Overview: After serving time for manslaughter, young Vince Everett becomes a teenage rock star.
1957 Drama,Music
Overview: One of the world's biggest bands return to the scene of their Live Aid (1985) triumph a year earlier to play all their greatest hits in front of a packed Wembley Stadium.
1986 Documentary,Music
Overview: A typically Beatlesque film originally produced for television, this short film was intended to be an off-the-wall road movie with the Beatles and three dozen or so friends on a psychedelic bus.
1967 Music
Overview: Supermensch documents the astounding career of Hollywood insider, the loveable Shep Gordon, who fell into music management by chance after moving to LA straight out of college, and befriending Janis Joplin, Jim Morrison and Jimi Hendrix. Shep managed rock stars such as Pink Floyd, Luther Vandross, Teddy Pendergrass and Alice Cooper, and later went on to manage chefs such as Emeril Lagasse, ushering in the era of celebrity chefs on television.
2013 Documentary
Tagline: A Sex Pistols film - uncut, unseen, unbelievable.
Overview: Julien Temple's second documentary profiling punk rock pioneers the Sex Pistols is an enlightening, entertaining trip back to a time when the punk movement was just discovering itself. Featuring archival footage, never-before-seen performances, rehearsals, and recording sessions as well as interviews with group members who lived to tell the tale--including the one and only John Lydon (aka Johnny Rotten).
2000 Documentary,Music
About
Page generated in 0.02199 seconds.