---
---
59 Movies Found Where Keyword Name = 1308
Tagline: Why So Serious?
Overview: Batman raises the stakes in his war on crime. With the help of Lt. Jim Gordon and District Attorney Harvey Dent, Batman sets out to dismantle the remaining criminal organizations that plague the streets. The partnership proves to be effective, but they soon find themselves prey to a reign of chaos unleashed by a rising criminal mastermind known to the terrified citizens of Gotham as the Joker.
2008 Action,Crime,Drama,Thriller
Tagline: The Legend Ends
Overview: Following the death of District Attorney Harvey Dent, Batman assumes responsibility for Dent's crimes to protect the late attorney's reputation and is subsequently hunted by the Gotham City Police Department. Eight years later, Batman encounters the mysterious Selina Kyle and the villainous Bane, a new terrorist leader who overwhelms Gotham's finest. The Dark Knight resurfaces to protect a city that has branded him an enemy.
2012 Action,Crime,Drama,Thriller
Tagline: Evil fears the knight.
Overview: Driven by tragedy, billionaire Bruce Wayne dedicates his life to uncovering and defeating the corruption that plagues his home, Gotham City. Unable to work within the system, he instead creates a new identity, a symbol of fear for the criminal underworld - The Batman.
2005 Action,Crime,Drama
Tagline: No gut, no glory
Overview: Bob Parr has given up his superhero days to log in time as an insurance adjuster and raise his three children with his formerly heroic wife in suburbia. But when he receives a mysterious assignment, it's time to get back into costume.
2004 Action,Adventure,Animation,Family
Tagline: Protecting the Earth from the scum of the universe.
Overview: After a police chase with an otherworldly being, a New York City cop is recruited as an agent in a top-secret organization established to monitor and police alien activity on Earth: the Men in Black. Agent Kay and new recruit Agent Jay find themselves in the middle of a deadly plot by an intergalactic terrorist who has arrived on Earth to assassinate two ambassadors from opposing galaxies.
1997 Action,Adventure,Comedy,Science Fiction
Tagline: He was the perfect weapon until he became the target.
Overview: Wounded to the brink of death and suffering from amnesia, Jason Bourne is rescued at sea by a fisherman. With nothing to go on but a Swiss bank account number, he starts to reconstruct his life, but finds that many people he encounters want him dead. However, Bourne realizes that he has the combat and mental skills of a world-class spy—but who does he work for?
2002 Action,Drama,Mystery,Thriller
Tagline: Shut up. Kick ass.
Overview: Dave Lizewski is an unnoticed high school student and comic book fan who one day decides to become a super-hero, even though he has no powers, training or meaningful reason to do so.
2010 Action,Crime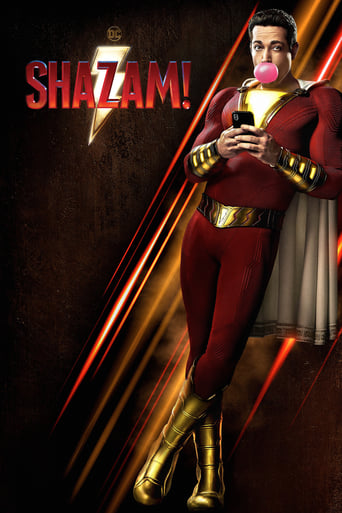 Tagline: Just Say The Magic Word
Overview: A boy is given the ability to become an adult superhero in times of need with a single magic word.
2019 Adventure,Comedy,Fantasy
Tagline: Smart and sexy.
Overview: After five (or six) years of vanilla-wedded bliss, ordinary suburbanites John and Jane Smith are stuck in a huge rut. Unbeknownst to each other, they are both coolly lethal, highly-paid assassins working for rival organisations. When they discover they're each other's next target, their secret lives collide in a spicy, explosive mix of wicked comedy, pent-up passion, nonstop action and high-tech weaponry.
2005 Action,Comedy,Drama,Thriller
Tagline: Justice is coming to all of us. No matter what we do.
Overview: In a gritty and alternate 1985 the glory days of costumed vigilantes have been brought to a close by a government crackdown, but after one of the masked veterans is brutally murdered, an investigation into the killer is initiated. The reunited heroes set out to prevent their own destruction, but in doing so uncover a sinister plot that puts all of humanity in grave danger.
2009 Fantasy,Mystery,Science Fiction
About
Page generated in 0.01038 seconds.