---
---
59 Movies Found Where Keyword Name = 1308
Tagline: Don't walk. Run.
Overview: Jerry Shaw and Rachel Holloman are two strangers whose lives are suddenly thrown into turmoil by a mysterious woman they have never met. Threatening their lives and family, the unseen caller uses everyday technology to control their actions and push them into increasing danger. As events escalate, Jerry and Rachel become the country's most-wanted fugitives and must figure out what is happening to them.
2008 Action,Mystery,Thriller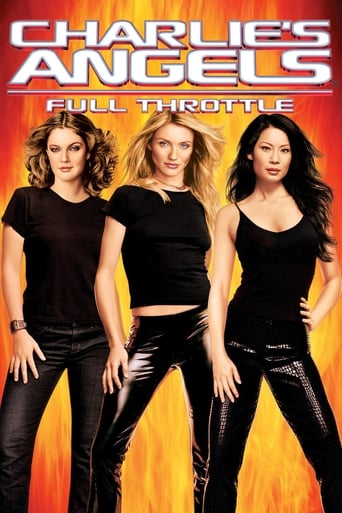 Tagline: This summer the Angels are back.
Overview: The Angels are charged with finding a pair of missing rings that are encoded with the personal information of members of the Witness Protection Program. As informants are killed, the ladies target a rogue agent who might be responsible.
2003 Action,Adventure,Comedy
Tagline: Your Number is Up.
Overview: An assassin teams up with a woman to help her find her father and uncover the mysteries of her ancestry.
2015 Action,Crime,Thriller
Tagline: You Only Live Twice...and Twice is the only way to live!
Overview: A mysterious space craft kidnaps a Russian and American space capsule and brings the world on the verge of another World War. James Bond investigates the case in Japan and meets with his archenemy Blofeld. The fifth film from the legendary James Bond series starring Sean Connery as the British super agent.
1967 Action,Adventure,Thriller
Tagline: Assassin 47
Overview: The best-selling videogame, Hitman, roars to life with both barrels blazing in this hardcore action-thriller starring Timothy Olyphant. A genetically engineered assassin with deadly aim, known only as "Agent 47" eliminates strategic targets for a top-secret organization. But when he's double-crossed, the hunter becomes the prey as 47 finds himself in a life-or-death game of international intrigue.
2007 Action,Crime,Drama,Thriller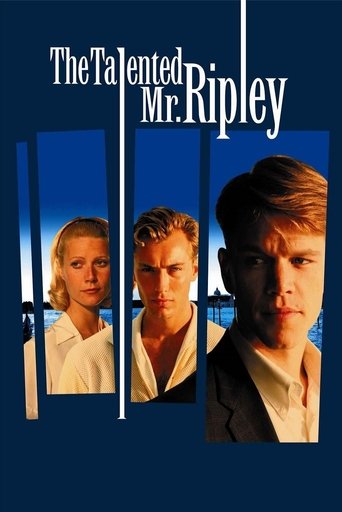 Tagline: How far would you go to become someone else?
Overview: Tom Ripley is a calculating young man who believes it's better to be a fake somebody than a real nobody. Opportunity knocks in the form of a wealthy U.S. shipbuilder who hires Tom to travel to Italy to bring back his playboy son, Dickie. Ripley worms his way into the idyllic lives of Dickie and his girlfriend, plunging into a daring scheme of duplicity, lies and murder.
1999 Crime,Drama,Thriller
Tagline: Roger Moore is James Bond.
Overview: James Bond must investigate a mysterious murder case of a British agent in New Orleans. Soon he finds himself up against a gangster boss named Mr. Big.
1973 Action,Adventure,Thriller
Tagline: Romance in romantic Rome!
Overview: Overwhelmed by her suffocating schedule, touring European princess Ann takes off for a night while in Rome. When a sedative she took from her doctor kicks in, however, she falls asleep on a park bench and is found by an American reporter, Joe Bradley, who takes her back to his apartment for safety. At work the next morning, Joe finds out Ann's regal identity and bets his editor he can get exclusive interview with her, but romance soon gets in the way.
1953 Comedy,Drama,Romance
Tagline: His bad side is a dangerous place to be.
Overview: James Bond and his American colleague Felix Leiter arrest the drug lord Sanchez who succeeds in escaping and takes revenge on Felix and his wife. Bond knows but just one thing: revenge.
1989 Action,Adventure,Thriller
Tagline: Far up! Far out! Far more! James Bond 007 is back!
Overview: James Bond tracks his archnemesis, Ernst Blofeld, to a mountaintop retreat where he is training an army of beautiful, lethal women. Along the way, Bond falls for Italian contessa Tracy Draco, and marries her in order to get closer to Blofeld.
1969 Action,Adventure,Thriller
About
Page generated in 0.01288 seconds.