---
---
59 Movies Found Where Keyword Name = 1308
Tagline: It's not what you think.
Overview: Journalist David Farrier stumbles upon a mysterious tickling competition online. As he delves deeper he comes up against fierce resistance, but that doesn't stop him getting to the bottom of a story stranger than fiction.
2016 Documentary,Mystery,Thriller
Tagline: If you don't believe in the existence of evil, you've got a lot to learn.
Overview: Neighborhood boy Todd Bowden discovers that an old man living on his block named Arthur Denker is nazi war criminal. Bowden confronts Denker and offers him a deal: Bowden will not go to the authorities if Denker tells him stories of the concentration camps in WWII...
1998 Drama,Thriller
Tagline: In the heat of desire, love can turn to deception. Nothing is what it seems when day turns into night.
Overview: When New York psychiatrist Bill Capa visits Los Angeles to take over his murdered colleague's therapy group, he finds himself embroiled in the thick of a mystery when he bumps into Rose and begins a torrid affair.
1994 Drama,Romance,Thriller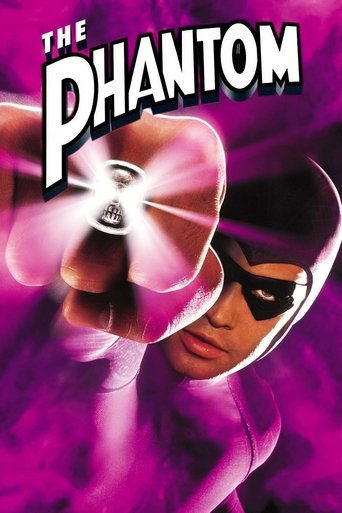 Tagline: Slam Evil!
Overview: The 21st successor to the role of Bengalla's resident superhero must travel to New York to prevent a rich madman from obtaining three magic skulls that would give him the secret to ultimate power.
1996 Action,Adventure
Tagline: Unmask the legend
Overview: Iron Monkey is a Hong Kong variation of Robin Hood. Corrupt officials of a Chinese village are robbed by a masked bandit known as "Iron Monkey", named after a benevolent deity. When all else fails, the Governor forces a traveling physician into finding the bandit. The arrival of an evil Shaolin monk, brings the physician and Iron Monkey together to battle the corrupt government.
1993 Action,Crime,Drama
Tagline: In the Dark Ages, Magic was a weapon. Love was a mystery. Adventure was everywhere... And Dragons were real.
Overview: The sorcerer and his apprentice Galen are on a mission to kill an evil dragon in order to save the King's daughter from being sacrificed in accordance to a pact that the King himself made with the dragon to protect his kingdom. A fantasy film from Disney Studios that exhausted all possible visual effects of the time.
1981 Fantasy
Overview: A love story wrapped in a mystery. Set in Europe before WWII, professor of language and philosophy Dominic Matei is struck by lightning and ages backwards from 70 to 40 in a week, attracting the world and the Nazis. While on the run, the professor meets a young woman who has her own experience with a lightning storm. Not only does Dominic find love again, but her new abilities hold the key to his research.
2007 Drama,Fantasy,Mystery
Overview: After defeating the villainous Dr. Siddhant Arya, and bringing his father Rohit back from the dead, Krrish continued fighting against evil and saving innocent lives.Now Krishna is living a ...
2013 Action,Science Fiction
Tagline: A comedy with heart and soul
Overview: Soul Man is a comedy film made in 1986 about a man who undergoes racial transformation with pills to qualify for an African-American-only scholarship at Harvard Law School. It stars C. Thomas Howell, Rae Dawn Chong, Arye Gross, James Earl Jones, Leslie Nielsen, and Julia Louis-Dreyfus.
1986 Comedy
Tagline: The one with the lampshade
Overview: The Little Tramp escapes from prison; saves a girl and her mother from drowning; and creates havoc at a swank party.
1917 Comedy
About
Page generated in 0.01059 seconds.