---
---
59 Movies Found Where Keyword Name = 1308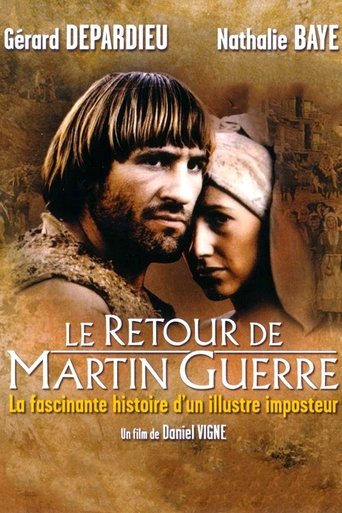 Overview: During the medieval times, Martin Guerre returns to his hometown in the middle of France, after being away in the war since he was a child. Nobody recognise him, and the people who knew him suspect he is not Martin, but he knows all about his family and friends, even the most unusual things. Is this man really Martin Guerre?
1982 Crime,Drama,History,Mystery,Romance
Tagline: Sci-fi's most powerful alien-human hybrid returns!
Overview: Sean Barker became the unwilling host to an alien bio-armor known as the Guyver. A year ago he destroyed the Kronos Corporation, an organization of mutants who want the Guyver. Now he is trying to find why the Guyver unit forces him to fight and kill evil.
1994 Science Fiction
Tagline: Once they declare war on each other, watch out. You could die laughing.
Overview: Having both lost their jobs, two strangers become unlikely friends after a run in with a would be robber, who is actually a hitman with a grudge against the two.
1983 Comedy,Drama
Overview: A woman suddenly disappears. Her fiance then sets out to find her and, in the process, uncovers layers of dark hidden secrets.
2012 Mystery,Thriller
Overview: A young, single mother, Jen, begins to lose her faith in the magic of Christmas. However, when she takes her son Eric to see the local mall Santa, Jen immediately feels an attraction and connection with Chris, the young, attractive man filling the suit. As they begin spending time together, she begins to rediscover her belief in Christmas.
2013 Family,Fantasy,Romance,TV Movie
Overview: Chul-soo is one of Korea's best intelligence agents: he can accomplish any given mission. One day, a mysterious explosion takes place in Seoul. Chul-soo flies to Thailand on a mission to rescue a person who holds clues to the incident. Meanwhile, Young-hee goes on a business trip to Thailand and gets entangled with Chul-soo's mission. Will he accomplish his mission and save his wife at the same time?
2013 Action,Comedy
Overview: Wealthy big game hunter Tom Newcliffe has tracked and killed practically every type of animal in the world. But one creature still evades him, the biggest game of all - a werewolf.
1974 Horror,Mystery
Tagline: THE MOST POWERFUL MAN IN CARTOONLAND BECOMES THE STRONGEST MAN ON THE SCREEN! All others pale in the light of this human fortress who finds no barrier too great in his amazing fight for justice
Overview: On a scientific expedition to Siam young Billy Batson is given the ability to change himself into the super-powered Captain Marvel by the wizard Shazam, who tells him his powers will last only as long as the Golden Scorpion idol is threatened. Finding the idol, the scientists realize it could be the most powerful weapon in the world and remove the lenses that energize it, distributing them among themselves so that no one would be able to use the idol by himself. Back in the US, Billy Batson, as Captain Marvel, wages a battle against an evil, hooded figure, the Scorpion, who hopes to accumulate all five lenses, thereby gaining control of the super-powerful weapon
1941 Action,Family,Fantasy,Science Fiction
59.) Judex (
☆

/10)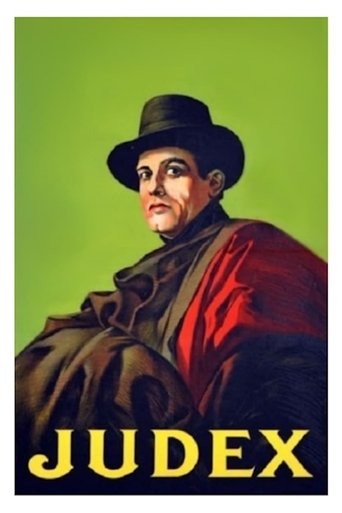 Overview: When an unscrupulous banker ruins his family, a young man swears to bring him to justice, so he adopts a new identity, the mysterious Judex, and ominously disguised and sunk into the muddy path of vengeance, punishes the crooks and protects the innocents. (Originally a twelve-part epic serial.)
1916 Adventure,Crime,Drama,Mystery,Thriller
About
Page generated in 0.01206 seconds.