---
---
96 Movies Found Where Keyword Name = 1568
Tagline: Evil fears the knight.
Overview: Driven by tragedy, billionaire Bruce Wayne dedicates his life to uncovering and defeating the corruption that plagues his home, Gotham City. Unable to work within the system, he instead creates a new identity, a symbol of fear for the criminal underworld - The Batman.
2005 Action,Crime,Drama
Tagline: Lies. Betrayal. Sacrifice. How far will you take it?
Overview: To take down South Boston's Irish Mafia, the police send in one of their own to infiltrate the underworld, not realizing the syndicate has done likewise. While an undercover cop curries favor with the mob kingpin, a career criminal rises through the police ranks. But both sides soon discover there's a mole among them.
2006 Crime,Drama,Thriller
Tagline: Protecting the Earth from the scum of the universe.
Overview: After a police chase with an otherworldly being, a New York City cop is recruited as an agent in a top-secret organization established to monitor and police alien activity on Earth: the Men in Black. Agent Kay and new recruit Agent Jay find themselves in the middle of a deadly plot by an intergalactic terrorist who has arrived on Earth to assassinate two ambassadors from opposing galaxies.
1997 Action,Adventure,Comedy,Science Fiction
Tagline: Expect the Impossible.
Overview: When Ethan Hunt, the leader of a crack espionage team whose perilous operation has gone awry with no explanation, discovers that a mole has penetrated the CIA, he's surprised to learn that he's the No. 1 suspect. To clear his name, Hunt now must ferret out the real double agent and, in the process, even the score.
1996 Action,Adventure,Thriller
Tagline: Same Planet. New Scum.
Overview: Kay and Jay reunite to provide our best, last and only line of defense against a sinister seductress who levels the toughest challenge yet to the MIB's untarnished mission statement – protecting Earth from the scum of the universe. It's been four years since the alien-seeking agents averted an intergalactic disaster of epic proportions. Now it's a race against the clock as Jay must convince Kay – who not only has absolutely no memory of his time spent with the MIB, but is also the only living person left with the expertise to save the galaxy – to reunite with the MIB before the earth submits to ultimate destruction.
2002 Action,Adventure,Comedy,Science Fiction
Tagline: For love, for hate, for justice, for revenge.
Overview: Quantum of Solace continues the adventures of James Bond after Casino Royale. Betrayed by Vesper, the woman he loved, 007 fights the urge to make his latest mission personal. Pursuing his determination to uncover the truth, Bond and M interrogate Mr. White, who reveals that the organization that blackmailed Vesper is far more complex and dangerous than anyone had imagined.
2008 Action,Adventure,Crime,Thriller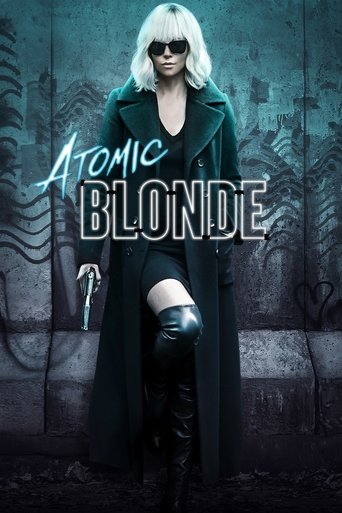 Tagline: Talents can be overrated.
Overview: An undercover MI6 agent is sent to Berlin during the Cold War to investigate the murder of a fellow agent and recover a missing list of double agents.
2017 Action,Mystery,Thriller
8.) Spy (
☆

/10)
Tagline: One of the guys. One of the Spies.
Overview: A desk-bound CIA analyst volunteers to go undercover to infiltrate the world of a deadly arms dealer, and prevent diabolical global disaster.
2015 Action,Comedy,Crime
Tagline: Expect the impossible again.
Overview: With computer genius Luther Stickell at his side and a beautiful thief on his mind, agent Ethan Hunt races across Australia and Spain to stop a former IMF agent from unleashing a genetically engineered biological weapon called Chimera. This mission, should Hunt choose to accept it, plunges him into the center of an international crisis of terrifying magnitude.
2000 Action,Adventure,Thriller
Tagline: If you can't stand the heat, get out of Miami.
Overview: Out-of-control, trash-talking buddy cops Marcus Burnett and Mike Lowrey of the Miami Narcotics Task Force reunite, and bullets fly, cars crash and laughs explode as they pursue a whacked-out drug lord from the streets of Miami to the barrios of Cuba. But the real fireworks result when Marcus discovers that playboy Mike is secretly romancing Marcus' sexy sister.
2003 Action,Adventure,Comedy,Crime,Thriller
About
Page generated in 0.01356 seconds.