---
---
194 Movies Found Where Keyword Name = 179430
Tagline: All heroes start somewhere.
Overview: Light years from Earth, 26 years after being abducted, Peter Quill finds himself the prime target of a manhunt after discovering an orb wanted by Ronan the Accuser.
2014 Action,Adventure,Science Fiction
Tagline: Witness the beginning of a happy ending
Overview: Deadpool tells the origin story of former Special Forces operative turned mercenary Wade Wilson, who after being subjected to a rogue experiment that leaves him with accelerated healing powers, adopts the alter ego Deadpool. Armed with his new abilities and a dark, twisted sense of humor, Deadpool hunts down the man who nearly destroyed his life.
2016 Action,Adventure,Comedy,Romance
Tagline: Some assembly required.
Overview: When an unexpected enemy emerges and threatens global safety and security, Nick Fury, director of the international peacekeeping agency known as S.H.I.E.L.D., finds himself in need of a team to pull the world back from the brink of disaster. Spanning the globe, a daring recruitment effort begins!
2012 Action,Adventure,Science Fiction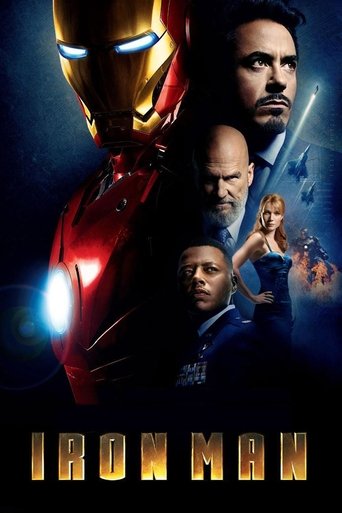 Tagline: Heroes aren't born. They're built.
Overview: After being held captive in an Afghan cave, billionaire engineer Tony Stark creates a unique weaponized suit of armor to fight evil.
2008 Action,Adventure,Science Fiction
Tagline: Long live the king.
Overview: King T'Challa returns home from America to the reclusive, technologically advanced African nation of Wakanda to serve as his country's new leader. However, T'Challa soon finds that he is challenged for the throne by factions within his own country as well as without. Using powers reserved to Wakandan kings, T'Challa assumes the Black Panther mantel to join with girlfriend Nakia, the queen-mother, his princess-kid sister, members of the Dora Milaje (the Wakandan 'special forces') and an American secret agent, to prevent Wakanda from being dragged into a world war.
2018 Action,Adventure,Fantasy,Science Fiction
Overview: The special bond that develops between plus-sized inflatable robot Baymax, and prodigy Hiro Hamada, who team up with a group of friends to form a band of high-tech heroes.
2014 Action,Adventure,Animation,Comedy,Family
Tagline: Divided We Fall
Overview: Following the events of Age of Ultron, the collective governments of the world pass an act designed to regulate all superhuman activity. This polarizes opinion amongst the Avengers, causing two factions to side with Iron Man or Captain America, which causes an epic battle between former allies.
2016 Action,Adventure,Science Fiction
Tagline: Only the act of true love will thaw a frozen heart.
Overview: Young princess Anna of Arendelle dreams about finding true love at her sister Elsa's coronation. Fate takes her on a dangerous journey in an attempt to end the eternal winter that has fallen over the kingdom. She's accompanied by ice delivery man Kristoff, his reindeer Sven, and snowman Olaf. On an adventure where she will find out what friendship, courage, family, and true love really means.
2013 Adventure,Animation,Family
Tagline: Life, liberty and the pursuit of vengeance.
Overview: With the help of a German bounty hunter, a freed slave sets out to rescue his wife from a brutal Mississippi plantation owner.
2012 Drama,Western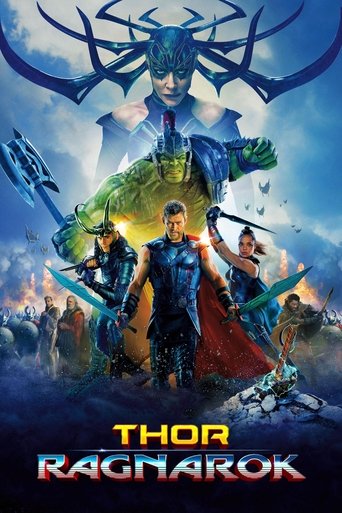 Tagline: No Hammer. No Problem.
Overview: Thor is on the other side of the universe and finds himself in a race against time to get back to Asgard to stop Ragnarok, the prophecy of destruction to his homeworld and the end of Asgardian civilization, at the hands of an all-powerful new threat, the ruthless Hela.
2017 Action,Adventure,Comedy,Fantasy,Science Fiction
About
Page generated in 0.01519 seconds.