---
---
36 Movies Found Where Keyword Name = 1964
Tagline: A New Power Is Rising.
Overview: Frodo and Sam are trekking to Mordor to destroy the One Ring of Power while Gimli, Legolas and Aragorn search for the orc-captured Merry and Pippin. All along, nefarious wizard Saruman awaits the Fellowship members at the Orthanc Tower in Isengard.
2002 Action,Adventure,Fantasy
Tagline: Scream your last breath.
Overview: After a tragic accident, six friends reunite for a caving expedition. Their adventure soon goes horribly wrong when a collapse traps them deep underground and they find themselves pursued by bloodthirsty creatures. As their friendships deteriorate, they find themselves in a desperate struggle to survive the creatures and each other.
2005 Adventure,Horror
Tagline: You haven't seen true evil
Overview: When a frightening wave of violence sweeps through New York City, troubled cop Sarchie fails to find a rational explanation for the bizarre crimes. However, his eyes are opened to a frightening alternate reality when renegade Jesuit priest, Mendoza convinces him that demonic possession may be to blame for the gruesome murders. Together, they wage a valiant supernatural struggle to rid the city of an otherworldly evil.
2014 Crime,Horror,Thriller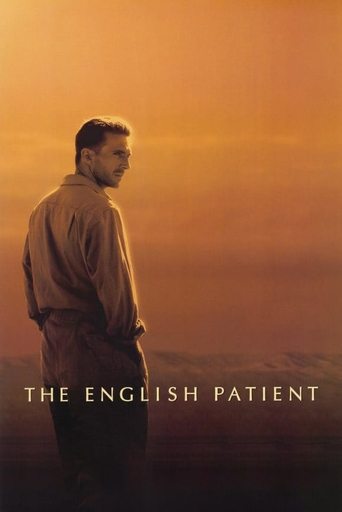 Tagline: In love, there are no boundaries.
Overview: In the 1930s, Count Almásy is a Hungarian map maker employed by the Royal Geographical Society to chart the vast expanses of the Sahara Desert along with several other prominent explorers. As World War II unfolds, Almásy enters into a world of love, betrayal, and politics.
1996 Drama,Romance,War
Tagline: The battle of Iwo Jima seen through the eyes of the Japanese soldiers.
Overview: The story of the battle of Iwo Jima between the United States and Imperial Japan during World War II, as told from the perspective of the Japanese who fought it.
2006 Action,Drama,War
Tagline: Prey For The Living.
Overview: A Muslim ambassador exiled from his homeland, Ahmad ibn Fadlan finds himself in the company of Vikings. While the behavior of the Norsemen initially offends ibn Fadlan, the more cultured outsider grows to respect the tough, if uncouth, warriors. During their travels together, ibn Fadlan and the Vikings get word of an evil presence closing in, and they must fight the frightening and formidable force, which was previously thought to exist only in legend.
1999 Adventure,History
Overview: Franck and his girlfriend Sonya, plus some of their friends go on holiday in Brazil. Franck, his friends, two girls and Sonya's grandmother leave to visit a cave, but everything goes wrong and their crazy adventures begin.
2015 Comedy
Tagline: This February True Love Takes a Dive.
Overview: Treasure hunter Ben "Finn" Finnegan has sunk his marriage to Tess and his trusty boat in his obsessive quest to find the legendary Queen's Dowry. When he finds a vital clue that may finally pinpoint the treasure's whereabouts, he drags Tess and her boss, billionaire Nigel Honeycutt, along on the hunt. But Finn is not the only one interested in the gold; his former mentor-turned-enemy Moe Fitch will stop at nothing to beat him to it.
2008 Adventure,Comedy,Romance
Tagline: Fear runs deeper
Overview: Distraught, confused, and half-wild with fear, Sarah Carter emerges alone from the Appalachian cave system where she encountered unspeakable terrors. Unable to plausibly explain to the authorities what happened - or why she's covered in her friends' blood - Sarah is forced back to the subterranean depths to help locate her five missing companions.
2009 Adventure,Horror,Thriller
Tagline: The only way out is down.
Overview: The 3-D action-thriller Sanctum, from executive producer James Cameron, follows a team of underwater cave divers on a treacherous expedition to the largest, most beautiful and least accessible cave system on Earth. When a tropical storm forces them deep into the caverns, they must fight raging water, deadly terrain and creeping panic as they search for an unknown escape route to the sea. Master diver Frank McGuire (Richard Roxburgh) has explored the South Pacific's Esa-ala Caves for months. But when his exit is cut off in a flash flood, Frank's team--including 17-year-old son Josh (Rhys Wakefield) and financier Carl Hurley (Ioan Gruffudd)--are forced to radically alter plans. With dwindling supplies, the crew must navigate an underwater labyrinth to make it out. Soon, they are confronted with the unavoidable question: Can they survive, or will they be trapped forever?
2011 Action,Thriller
About
Page generated in 0.01567 seconds.