---
---
13 Movies Found Where Keyword Name = 4268
Tagline: A New Power Is Rising.
Overview: Frodo and Sam are trekking to Mordor to destroy the One Ring of Power while Gimli, Legolas and Aragorn search for the orc-captured Merry and Pippin. All along, nefarious wizard Saruman awaits the Fellowship members at the Orthanc Tower in Isengard.
2002 Action,Adventure,Fantasy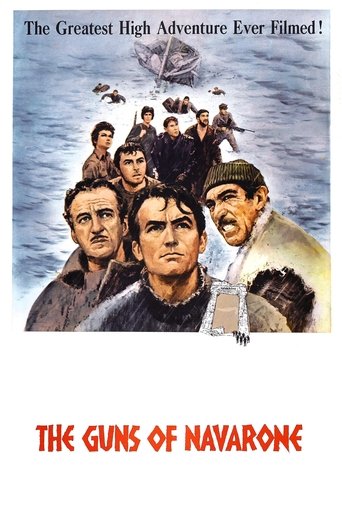 Tagline: The Greatest High Adventure Ever Filmed!
Overview: A team of allied saboteurs are assigned an impossible mission: infiltrate an impregnable Nazi-held island and destroy the two enormous long-range field guns that prevent the rescue of 2,000 trapped British soldiers.
1961 Action,Adventure,Drama,War
Tagline: You Are Who You Eat
Overview: Upon receiving reports of missing persons at Fort Spencer, a remote Army outpost on the Western frontier, Capt. John Boyd investigates. After arriving at his new post, Boyd and his regiment aid a wounded frontiersman who recounts a horrifying tale of a wagon train murdered by its supposed guide -- a vicious U.S. Army colonel gone rogue. Fearing the worst, the regiment heads out into the wilderness to verify the gruesome claims.
1999 Comedy,Horror,Thriller,Western
Tagline: John Ford's New and Finest Picture of the Fighting Cavalry!
Overview: After Custer and the 7th Cavalry are wiped out by Indians, everyone expects the worst. Capt. Nathan Brittles is ordered out on patrol but he's also required to take along Abby Allshard, wife of the Fort's commanding officer, and her niece, the pretty Olivia Dandridge, who are being evacuated for their own safety. Brittles is only a few days away from retirement and Olivia has caught the eye of two of the young officers in the Company, Lt. Flint Cohill and 2nd Lt. Ross Pennell. She's taken to wearing a yellow ribbon in her hair, a sign that she has a beau in the Cavalry, but refuses to say for whom she is wearing it.
1949 Western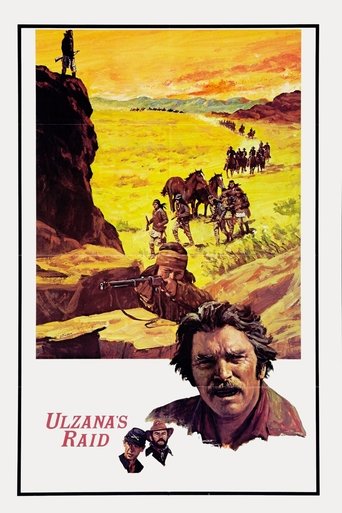 Tagline: One man alone understood the savagery of the early American west from both sides.
Overview: Report reaches the US cavalry that the Apache leader Ulzana has left his reservation with a band of followers. A compassionate young officer, Lieutenant DeBuin, is given a small company to find him and bring him back; accompanying the troop is McIntosh, an experienced scout, and Ke-Ni-Tay, an Apache guide. Ulzana massacres, rapes and loots across the countryside; and as DeBuin encounters the remains of his victims, he is compelled to learn from McIntosh and to confront his own naivity and hidden prejudices.
1972 Action,Drama,Western
Tagline: Half Men - Half Demons . . . Warriors Such As The World Has Never Known . . . They Lived With Death and Danger For The Women Who Hungered For Their Love !
Overview: Based on the Kenneth Roberts novel of the same name, this film tells the story of two friends who join Rogers' Rangers, as the legendary elite force engages the enemy during the French and Indian War. The film focuses on their famous raid at Fort St. Francis and their marches before and after the battle.
1940 Adventure,Drama,History,Western
Tagline: The reckless lancers sweep on and on - so that a woman's heart might not be broken! You're not fighting a single legion - you're fighting the entire British army, Surat Khan!
Overview: Major Vickers is an Officer in the 27th Lancers in India in 1856. Whilst the regiment is out on manoeuvres, the barracks are attacked by Surat Khan and his soldiers who massacre British women and children. This leaves an inextinguishable memory and Vickers promises to avenge the dead.
1936 Action,Adventure,Drama,War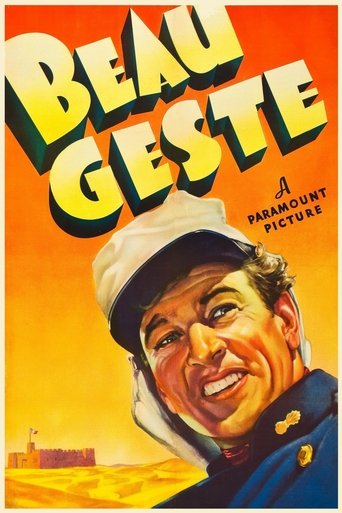 Tagline: THUNDERING DRAMA!
Overview: Academy Award winners Gary Cooper and Ray Milland star along with Robert Preston in the epic adventure Beau Geste. When three brothers join the Foreign Legion to escape a troubled past, they find themselves trapped under the command of a sadistic sergeant deep in the scorching Sahara. Now the brothers must fight for their lives as they plot mutiny against tyranny and defend a desert fortress against a brutal enemy. Nominated for 2 Academy Awards, Beau Geste has been universally acclaimed by generations of critics and audiences alike as a true motion picture classic.
1939 Adventure,Drama,War
Tagline: Mr. Duck Presses His Luck
Overview: It's snowed, and Donald Duck is going sledding. Meanwhile, his nephews have built a snowman at the bottom of the hill. Donald aims his sled at their snowman and demolishes it, so the boys get even by including a boulder in the bottom of their next snowman. This means war, so they retreat to opposing snow forts for battle.
1942 Animation
Overview: The Olsen gang in Jutland. Ones again Egon Olsen has a plan when he gets out of Vridslose State Prison. He has found out that the Germans left a large sum of money (in American dollars and gold bars) in one of their commando bunkers, when they were defeated in 1945; the only problem it's in Jutland. Egon, Benny and Kjeld "appropriate" a car and drives to Jutland along with Kjelds wife and child Yvonne and Borge. They look forward to fooling the the people in Jutland, but of course, things don't go quite as planed. It ends with Benny, Kjeld, Borge and Yvonne sitting in the train back to Copenhagen, were they are overtaken by Egon in his car on the road next to the track. This is the last time the Olsen gang goes to Jutland.
1971 Comedy,Crime,Family
About
Page generated in 0.00832 seconds.