---
---
26 Movies Found Where Keyword Name = 539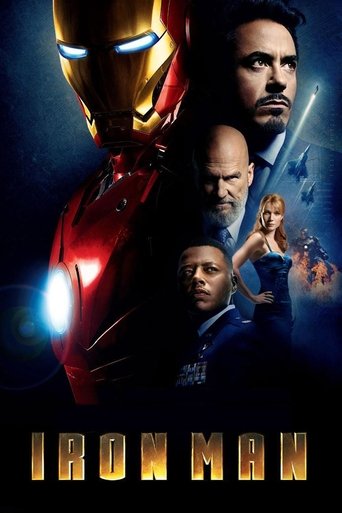 Tagline: Heroes aren't born. They're built.
Overview: After being held captive in an Afghan cave, billionaire engineer Tony Stark creates a unique weaponized suit of armor to fight evil.
2008 Action,Adventure,Science Fiction
Tagline: Lather. Rinse. Save the world.
Overview: An Israeli counterterrorism soldier with a secretly fabulous ambition to become a Manhattan hairstylist. Zohan's desire runs so deep that he'll do anything -- including faking his own death and going head-to-head with an Arab cab driver -- to make his dreams come true.
2008 Action,Comedy
Tagline: The Aladdin adventure continues...
Overview: The evil Jafar escapes from the magic lamp as an all-powerful genie, ready to plot his revenge against Aladdin. From battling elusive villains atop winged horses, to dodging flames inside an exploding lava pit, it's up to Aladdin - with Princess Jasmine and the outrageously funny Genie by his side - to save the kingdom once and for all.
1994 Adventure,Animation,Family,Romance
Tagline: The search began at the opening of their mother's will.
Overview: A mother's last wishes send twins Jeanne and Simon on a journey to Middle East in search of their tangled roots. Adapted from Wajdi Mouawad's acclaimed play, Incendies tells the powerful and moving tale of two young adults' voyage to the core of deep-rooted hatred, never-ending wars and enduring love.
2010 Drama,Mystery,War
Tagline: Failure is not an option.
Overview: A female Senator succeeds in enrolling a woman into Combined Reconnaissance Team training where everyone expects her to fail.
1997 Action,Drama
Tagline: Everything is connected.
Overview: The Middle Eastern oil industry is the backdrop of this tense drama, which weaves together numerous story lines. Bennett Holiday is an American lawyer in charge of facilitating a dubious merger of oil companies, while Bryan Woodman, a Switzerland-based energy analyst, experiences both personal tragedy and opportunity during a visit with Arabian royalty. Meanwhile, veteran CIA agent Bob Barnes uncovers an assassination plot with unsettling origins.
2005 Drama,Thriller
Tagline: Unbridled. Unbroken. Unbeaten.
Overview: Set in 1890, this is the story of a Pony Express courier who travels to Arabia to compete with his horse, Hidalgo, in a dangerous race for a massive contest prize, in an adventure that sends the pair around the world...
2004 Adventure,Western
Overview: Director and Israeli army veteran Ari Folman interviews friends and former soldiers about their memories of the 1982 Lebanon war and especially the Sabra and Shatila massacre in Beirut. The usage on animation enabled Folman to illustrate their personal memories and dreams.
2008 Animation,Drama,War
Tagline: Beirut, 1982: The Paris of the Middle East Was Burning
Overview: In 1980s Beirut, Mason Skiles is a former U.S. diplomat who is called back into service to save a colleague from the group that is possibly responsible for his own family's death. Meanwhile, a CIA field agent who is working under cover at the American embassy is tasked with keeping Mason alive and ensuring that the mission is a success.
2018 Action,Thriller
Tagline: Have a nice apocalypse.
Overview: Set in the futuristic landscape of Los Angeles on July 4, 2008, as it stands on the brink of social, economic and environmental disaster. Boxer Santaros is an action star who's stricken with amnesia. His life intertwines with Krysta Now, an adult film star developing her own reality television project, and Ronald Taverner, a Hermosa Beach police officer who holds the key to a vast conspiracy.
2006 Comedy,Science Fiction,Thriller
About
Page generated in 0.01591 seconds.