---
---
209 Movies Found Where Keyword Name = 6027
Tagline: Here's to the fools who dream.
Overview: Mia, an aspiring actress, serves lattes to movie stars in between auditions and Sebastian, a jazz musician, scrapes by playing cocktail party gigs in dingy bars, but as success mounts they are faced with decisions that begin to fray the fragile fabric of their love affair, and the dreams they worked so hard to maintain in each other threaten to rip them apart.
2016 Comedy,Drama,Music,Romance
2.) Coco (
☆

/10)
Tagline: The celebration of a lifetime
Overview: Despite his family's baffling generations-old ban on music, Miguel dreams of becoming an accomplished musician like his idol, Ernesto de la Cruz. Desperate to prove his talent, Miguel finds himself in the stunning and colorful Land of the Dead following a mysterious chain of events. Along the way, he meets charming trickster Hector, and together, they set off on an extraordinary journey to unlock the real story behind Miguel's family history.
2017 Adventure,Animation,Comedy,Family,Fantasy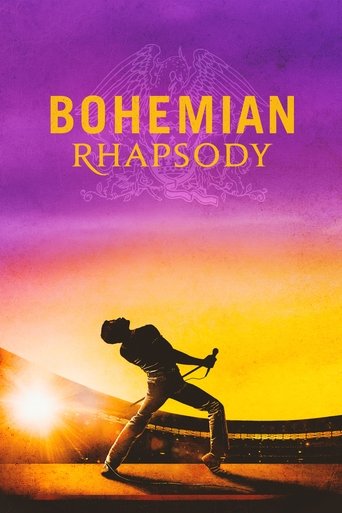 Tagline: Fearless lives forever
Overview: Singer Freddie Mercury, guitarist Brian May, drummer Roger Taylor and bass guitarist John Deacon take the music world by storm when they form the rock 'n' roll band Queen in 1970. Hit songs become instant classics. When Mercury's increasingly wild lifestyle starts to spiral out of control, Queen soon faces its greatest challenge yet – finding a way to keep the band together amid the success and excess.
2018 Drama,Music
Tagline: All you need is one killer track.
Overview: After being coerced into working for a crime boss, a young getaway driver finds himself taking part in a heist doomed to fail.
2017 Action,Crime
Tagline: We're back pitches
Overview: The Bellas are back, and they are better than ever. After being humiliated in front of none other than the President of the United States of America, the Bellas are taken out of the Aca-Circuit. In order to clear their name, and regain their status, the Bellas take on a seemingly impossible task: winning an international competition no American team has ever won. In order to accomplish this monumental task, they need to strengthen the bonds of friendship and sisterhood and blow away the competition with their amazing aca-magic! With all new friends and old rivals tagging along for the trip, the Bellas can hopefully accomplish their dreams.
2015 Comedy,Music
Tagline: Get pitch slapped.
Overview: College student Beca knows she does not want to be part of a clique, but that's exactly where she finds herself after arriving at her new school. Thrust in among mean gals, nice gals and just plain weird gals, Beca finds that the only thing they have in common is how well they sing together. She takes the women of the group out of their comfort zone of traditional arrangements and into a world of amazing harmonic combinations in a fight to the top of college music competitions.
2012 Comedy,Music,Romance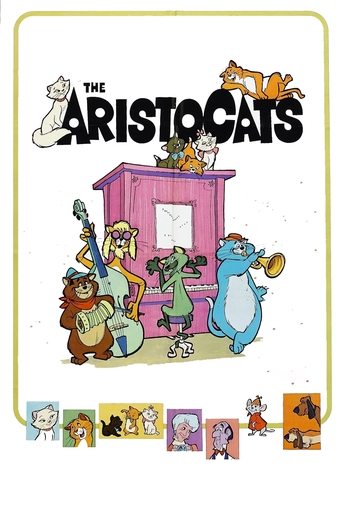 Tagline: A tune-filled animated extravaganza.
Overview: When Madame Adelaide Bonfamille leaves her fortune to Duchess and her children—Bonfamille's beloved family of cats—the butler plots to steal the money and kidnaps the legatees, leaving them out on a country road. All seems lost until the wily Thomas O'Malley Cat and his jazz-playing alley cats come to the aristocats' rescue.
1970 Adventure,Animation,Comedy,Family
Tagline: No Laws. No Limits. One Rule. Never Fall In Love.
Overview: A celebration of love and creative inspiration takes place in the infamous, gaudy and glamorous Parisian nightclub, at the cusp of the 20th century. A young poet, who is plunged into the heady world of Moulin Rouge, begins a passionate affair with the club's most notorious and beautiful star.
2001 Drama,Romance
Tagline: They'll never get caught. They're on a mission from God.
Overview: Jake Blues is just out of jail, and teams up with his brother, Elwood on a 'mission from God' to raise funds for the orphanage in which they grew up. The only thing they can do is do what they do best: play music. So they get their old band together, and set out on their way—while getting in a bit of trouble here and there.
1980 Action,Comedy,Crime,Music
Tagline: This School Rocks Like No Other!
Overview: Troy, the popular captain of the basketball team, and Gabriella, the brainy and beautiful member of the academic club, break all the rules of East High society when they secretly audition for the leads in the school's musical. As they reach for the stars and follow their dreams, everyone learns about acceptance, teamwork, and being yourself.
2006 Comedy,Drama,Family,Music,TV Movie
About
Page generated in 0.03658 seconds.