---
---
121 Movies Found Where Keyword Name = 6029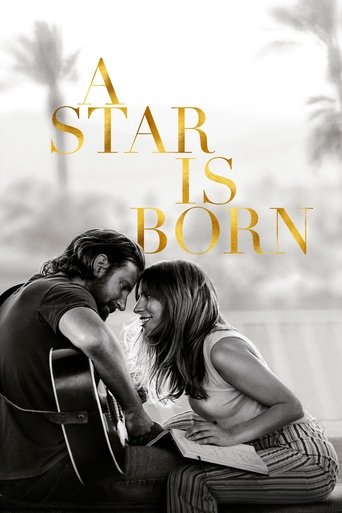 Overview: Seasoned musician Jackson Maine discovers — and falls in love with — struggling artist Ally. She has just about given up on her dream to make it big as a singer — until Jack coaxes her into the spotlight. But even as Ally's career takes off, the personal side of their relationship is breaking down, as Jack fights an ongoing battle with his own internal demons.
2018 Drama,Music,Romance
Tagline: They'll never get caught. They're on a mission from God.
Overview: Jake Blues is just out of jail, and teams up with his brother, Elwood on a 'mission from God' to raise funds for the orphanage in which they grew up. The only thing they can do is do what they do best: play music. So they get their old band together, and set out on their way—while getting in a bit of trouble here and there.
1980 Action,Comedy,Crime,Music
Tagline: Get your squeak on!
Overview: A struggling songwriter named Dave Seville finds success when he comes across a trio of singing chipmunks: mischievous leader Alvin, brainy Simon, and chubby, impressionable Theodore.
2007 Animation,Comedy,Family,Fantasy,Music
Tagline: Experience it. Enjoy it. Just don't fall for it.
Overview: In 1973, 15-year-old William Miller's unabashed love of music and aspiration to become a rock journalist lands him an assignment from Rolling Stone magazine to interview and tour with the up-and-coming band Stillwater—fronted by lead guitar Russell Hammond, and lead singer Jeff Bebe William. A semi-autobiographical film based on director Cameron Crowe's time as a teenage writer for Rolling Stone.
2000 Drama,Music
Tagline: Love is a burning thing.
Overview: A chronicle of country music legend Johnny Cash's life, from his early days on an Arkansas cotton farm to his rise to fame with Sun Records in Memphis, where he recorded alongside Elvis Presley, Jerry Lee Lewis and Carl Perkins.
2005 Drama,Music,Romance
Tagline: No booze! No sex! No drugs!... No way!
Overview: A Reno singer witnesses a mob murder and the cops stash her in a nunnery to protect her from the hitmen. The mother superior does not trust her, and takes steps to limit her influence on the other nuns. Eventually the singer rescues the failing choir and begins helping with community projects, which gets her an interview on TV.
1992 Comedy,Music
Overview: When his new album fails to sell records, pop/rap superstar Conner4real goes into a major tailspin and watches his celebrity high life begin to collapse. He'll try anything to bounce back, anything except reuniting with his old rap group The Style Boyz.
2016 Comedy,Music
Tagline: Aaron Green has 72 hours to get a Rock Star from London to L.A. Pray for him.
Overview: Pinnacle records has the perfect plan to get their sinking company back on track: a comeback concert in LA featuring Aldous Snow, a fading rockstar who has dropped off the radar in recent years. Record company intern Aaron Green is faced with the monumental task of bringing his idol, out of control rock star Aldous Snow, back to LA for his comeback show.
2010 Comedy
Tagline: Every night has a soundtrack.
Overview: Nick cannot stop obsessing over his ex-girlfriend, Tris, until Tris' friend Norah suddenly shows interest in him at a club. Thus beings an odd night filled with ups and downs as the two keep running into Tris and her new boyfriend while searching for Norah's drunken friend, Caroline, with help from Nick's band mates. As the night winds down, the two have to figure out what they want from each other.
2008 Comedy,Music,Romance
Tagline: Like You've Never Seen Him Before
Overview: A compilation of interviews, rehearsals and backstage footage of Michael Jackson as he prepared for his series of sold-out shows in London.
2009 Documentary,Drama,Music
About
Page generated in 0.01614 seconds.