---
---
14 Movies Found Where Keyword Name = 6163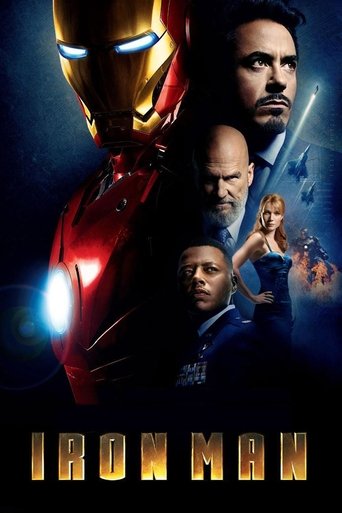 Tagline: Heroes aren't born. They're built.
Overview: After being held captive in an Afghan cave, billionaire engineer Tony Stark creates a unique weaponized suit of armor to fight evil.
2008 Action,Adventure,Science Fiction
Tagline: There is no future without it
Overview: In 2257, a taxi driver is unintentionally given the task of saving a young girl who is part of the key that will ensure the survival of humanity.
1997 Action,Adventure,Fantasy,Science Fiction,Thriller
3.) Spy (
☆

/10)
Tagline: One of the guys. One of the Spies.
Overview: A desk-bound CIA analyst volunteers to go undercover to infiltrate the world of a deadly arms dealer, and prevent diabolical global disaster.
2015 Action,Comedy,Crime
Tagline: New team. New attitude. New mission.
Overview: Barney, Christmas and the rest of the team comes face-to-face with Conrad Stonebanks, who years ago co-founded The Expendables with Barney. Stonebanks subsequently became a ruthless arms trader and someone who Barney was forced to kill… or so he thought. Stonebanks, who eluded death once before, now is making it his mission to end The Expendables -- but Barney has other plans. Barney decides that he has to fight old blood with new blood, and brings in a new era of Expendables team members, recruiting individuals who are younger, faster and more tech-savvy. The latest mission becomes a clash of classic old-school style versus high-tech expertise in the Expendables' most personal battle yet.
2014 Action,Adventure,Thriller
Tagline: Where there's a will, there's a weapon
Overview: Yuri Orlov is a globetrotting arms dealer and, through some of the deadliest war zones, he struggles to stay one step ahead of a relentless Interpol agent, his business rivals and even some of his customers who include many of the world's most notorious dictators. Finally, he must also face his own conscience.
2005 Crime,Drama,Thriller
Tagline: He will erase your past to protect your future.
Overview: U.S. Marshall John Kruger erases the identities of people enrolled in the Witness Protection Program. His current assignment is to protect Lee Cullen, who's uncovered evidence that the weapons manufacturer she works for has been selling to terrorist groups. When Kruger discovers that there's a corrupt agent within the program, he must guard his own life while trying to protect Lee's.
1996 Action,Drama,Mystery,Thriller
Tagline: Be careful who you let in
Overview: A soldier introduces himself to the Peterson family, claiming to be a friend of their son who died in action. After the young man is welcomed into their home, a series of accidental deaths seem to be connected to his presence.
2014 Action,Mystery,Thriller
Tagline: As a cop, he has brains, brawn, and an instinct to kill.
Overview: A cop who loses his partner in a shoot-out with gun smugglers goes on a mission to catch them. In order to get closer to the leaders of the ring he joins forces with an undercover cop who's working as a gangster hitman. They use all means of excessive force to find them.
1992 Action,Crime,Thriller
Tagline: America's top counter-terrorist usually works alone... this time he's got company.
Overview: He's a one-man arsenal... with enough voltage to rock the free world. They Don't Play by the Rules. You're either on their side...or in their way. America's top counter-terrorist usually works alone...this time he's got company.
1997 Action,Science Fiction
Tagline: One guy walks the walk. The other talks and talks.
Overview: Special Agent Derrick Vann is a man out to get the man who killed his partner but a case of mistaken identity leads him to Andy Fidler, a salesman with too many questions and a knack of getting in Vanns way
2005 Action,Comedy,Crime
About
Page generated in 0.01269 seconds.