---
---
1,357 Movies Found Where Keyword Name = 818
Tagline: Let the Magic Begin.
Overview: Harry Potter has lived under the stairs at his aunt and uncle's house his whole life. But on his 11th birthday, he learns he's a powerful wizard -- with a place waiting for him at the Hogwarts School of Witchcraft and Wizardry. As he learns to harness his newfound powers with the help of the school's kindly headmaster, Harry uncovers the truth about his parents' deaths -- and about the villain who's to blame.
2001 Adventure,Family,Fantasy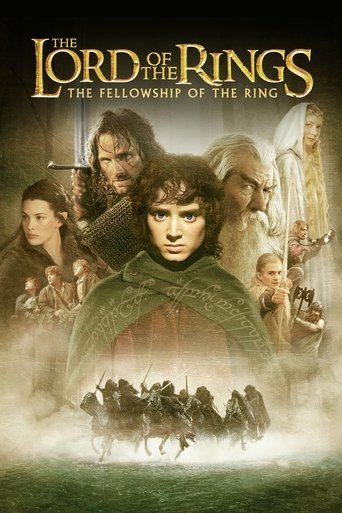 Tagline: One ring to rule them all
Overview: Young hobbit Frodo Baggins, after inheriting a mysterious ring from his uncle Bilbo, must leave his home in order to keep it from falling into the hands of its evil creator. Along the way, a fellowship is formed to protect the ringbearer and make sure that the ring arrives at its final destination: Mt. Doom, the only place where it can be destroyed.
2001 Action,Adventure,Fantasy
Tagline: Life is like a box of chocolates...you never know what you're gonna get.
Overview: A man with a low IQ has accomplished great things in his life and been present during significant historic events—in each case, far exceeding what anyone imagined he could do. But despite all he has achieved, his one true love eludes him.
1994 Comedy,Drama,Romance
Tagline: You don't know what you've got 'til it's...
Overview: With his wife's disappearance having become the focus of an intense media circus, a man sees the spotlight turned on him when it's suspected that he may not be innocent.
2014 Drama,Mystery,Thriller
Tagline: The eye of the enemy is moving.
Overview: Aragorn is revealed as the heir to the ancient kings as he, Gandalf and the other members of the broken fellowship struggle to save Gondor from Sauron's forces. Meanwhile, Frodo and Sam bring the ring closer to the heart of Mordor, the dark lord's realm.
2003 Action,Adventure,Fantasy
Tagline: Someone is missing.
Overview: World War II soldier-turned-U.S. Marshal Teddy Daniels investigates the disappearance of a patient from a hospital for the criminally insane, but his efforts are compromised by his troubling visions and also by a mysterious doctor.
2010 Drama,Mystery,Thriller
Tagline: Bring Him Home
Overview: During a manned mission to Mars, Astronaut Mark Watney is presumed dead after a fierce storm and left behind by his crew. But Watney has survived and finds himself stranded and alone on the hostile planet. With only meager supplies, he must draw upon his ingenuity, wit and spirit to subsist and find a way to signal to Earth that he is alive.
2015 Adventure,Drama,Science Fiction
Tagline: A New Power Is Rising.
Overview: Frodo and Sam are trekking to Mordor to destroy the One Ring of Power while Gimli, Legolas and Aragorn search for the orc-captured Merry and Pippin. All along, nefarious wizard Saruman awaits the Fellowship members at the Orthanc Tower in Isengard.
2002 Action,Adventure,Fantasy
Tagline: Dark And Difficult Times Lie Ahead.
Overview: Harry starts his fourth year at Hogwarts, competes in the treacherous Triwizard Tournament and faces the evil Lord Voldemort. Ron and Hermione help Harry manage the pressure – but Voldemort lurks, awaiting his chance to destroy Harry and all that he stands for.
2005 Adventure,Family,Fantasy
Tagline: Remember. Survive. Run.
Overview: Set in a post-apocalyptic world, young Thomas is deposited in a community of boys after his memory is erased, soon learning they're all trapped in a maze that will require him to join forces with fellow "runners" for a shot at escape.
2014 Action,Mystery,Science Fiction,Thriller
About
Page generated in 0.01954 seconds.