---
---
112 Movies Found Where Keyword Name = 849
1.) Joker (
☆

/10)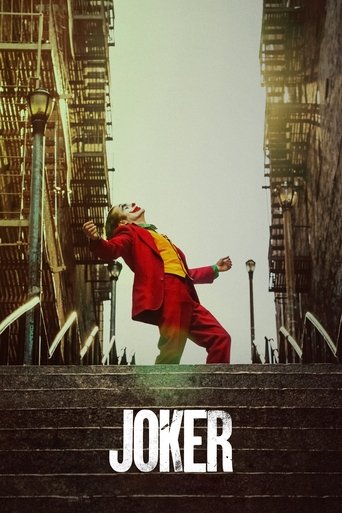 Tagline: Put on a happy face.
Overview: During the 1980s, a failed stand-up comedian is driven insane and turns to a life of crime and chaos in Gotham City while becoming an infamous psychopathic crime figure.
2019 Crime,Drama,Thriller
Tagline: Why So Serious?
Overview: Batman raises the stakes in his war on crime. With the help of Lt. Jim Gordon and District Attorney Harvey Dent, Batman sets out to dismantle the remaining criminal organizations that plague the streets. The partnership proves to be effective, but they soon find themselves prey to a reign of chaos unleashed by a rising criminal mastermind known to the terrified citizens of Gotham as the Joker.
2008 Action,Crime,Drama,Thriller
Tagline: The Legend Ends
Overview: Following the death of District Attorney Harvey Dent, Batman assumes responsibility for Dent's crimes to protect the late attorney's reputation and is subsequently hunted by the Gotham City Police Department. Eight years later, Batman encounters the mysterious Selina Kyle and the villainous Bane, a new terrorist leader who overwhelms Gotham's finest. The Dark Knight resurfaces to protect a city that has branded him an enemy.
2012 Action,Crime,Drama,Thriller
Tagline: Power. Grace. Wisdom. Wonder.
Overview: An Amazon princess comes to the world of Man in the grips of the First World War to confront the forces of evil and bring an end to human conflict.
2017 Action,Adventure,Fantasy,War
Tagline: Evil fears the knight.
Overview: Driven by tragedy, billionaire Bruce Wayne dedicates his life to uncovering and defeating the corruption that plagues his home, Gotham City. Unable to work within the system, he instead creates a new identity, a symbol of fear for the criminal underworld - The Batman.
2005 Action,Crime,Drama
Tagline: Justice or revenge
Overview: Fearing the actions of a god-like Super Hero left unchecked, Gotham City's own formidable, forceful vigilante takes on Metropolis's most revered, modern-day savior, while the world wrestles with what sort of hero it really needs. And with Batman and Superman at war with one another, a new threat quickly arises, putting mankind in greater danger than it's ever known before.
2016 Action,Adventure,Fantasy
Tagline: Worst Heroes Ever
Overview: From DC Comics comes the Suicide Squad, an antihero team of incarcerated supervillains who act as deniable assets for the United States government, undertaking high-risk black ops missions in exchange for commuted prison sentences.
2016 Action,Adventure,Crime,Fantasy,Science Fiction
Tagline: You will believe that a man can fly.
Overview: A young boy learns that he has extraordinary powers and is not of this earth. As a young man, he journeys to discover where he came from and what he was sent here to do. But the hero in him must emerge if he is to save the world from annihilation and become the symbol of hope for all mankind.
2013 Action,Adventure,Fantasy,Science Fiction
Tagline: Home Is Calling
Overview: Once home to the most advanced civilization on Earth, the city of Atlantis is now an underwater kingdom ruled by the power-hungry King Orm. With a vast army at his disposal, Orm plans to conquer the remaining oceanic people -- and then the surface world. Standing in his way is Aquaman, Orm's half-human, half-Atlantean brother and true heir to the throne. With help from royal counselor Vulko, Aquaman must retrieve the legendary Trident of Atlan and embrace his destiny as protector of the deep.
2018 Action,Adventure,Fantasy,Romance,Science Fiction
Overview: Fuelled by his restored faith in humanity and inspired by Superman's selfless act, Bruce Wayne and Diana Prince assemble a team of metahumans consisting of Barry Allen, Arthur Curry and Victor Stone to face the catastrophic threat of Steppenwolf and the Parademons who are on the hunt for three Mother Boxes on Earth.
2017 Action,Adventure,Fantasy,Science Fiction
About
Page generated in 0.01692 seconds.