---
---
18,071 Movies Found
Tagline: I don't feel I have to wipe everybody out, Tom. Just my enemies.
Overview: In the continuing saga of the Corleone crime family, a young Vito Corleone grows up in Sicily and in 1910s New York. In the 1950s, Michael Corleone attempts to expand the family business into Las Vegas, Hollywood and Cuba.
1974 Crime,Drama
Overview: This intimate, in-depth look at Beyoncé's celebrated 2018 Coachella performance reveals the emotional road from creative concept to cultural movement.
2019 Documentary,Music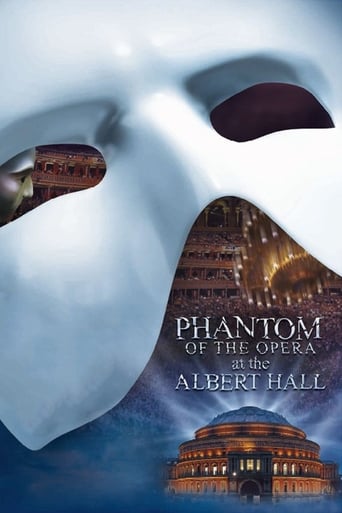 Tagline: The 25th anniversary of the first public performance of Phantom of the Opera.
Overview: A disfigured musical genius, hidden away in the Paris Opera House, terrorises the opera company for the unwitting benefit of a young protégée whom he trains and loves. The 25th anniversary of the first public performance of Phantom of the Opera was celebrated with a grand performance at the Royal Albert Hall in London.
2011 Drama,Music,Romance
34.) Shoah (
☆

/10)
Overview: Claude Lanzmann directed this 9 1/2 hour documentary of the Holocaust without using a single frame of archive footage. He interviews survivors, witnesses, and ex-Nazis (whom he had to film secretly since they only agreed to be interviewed by audio). His style of interviewing by asking for the most minute details is effective at adding up these details to give a horrifying portrait of the events of Nazi genocide. He also shows, or rather lets some of his subjects themselves show, that the anti-Semitism that caused 6 million Jews to die in the Holocaust is still alive in well in many people that still live in Germany, Poland, and elsewhere.
1985 Documentary,History
Overview: Since his untimely death from pancreatic cancer in 1994, Bill Hicks has become a comedy legend. Now fans who may have never had the opportunity to see his act live on-stage will finally be able to experience Hicks' unique and confrontational brand of comedy.
1993 Comedy
Tagline: A many splendored thing.
Overview: Gianni, Nicola and Antonio become close friends in 1944 while fighting the Nazis. After the end of the war, full of illusions, they settle down. The movie is a the story of the life of these three idealists and how they deal with the inevitable disillusionments of life.
1974 Comedy,Drama
Tagline: Just because you are a character doesn't mean you have character.
Overview: A burger-loving hit man, his philosophical partner, a drug-addled gangster's moll and a washed-up boxer converge in this sprawling, comedic crime caper. Their adventures unfurl in three stories that ingeniously trip back and forth in time.
1994 Crime,Thriller
Tagline: Why stop making sense? Why a movie? Why a big suit? Where do the odd movements come from? What will the band do next?
Overview: A concert film documenting Talking Heads at the height of their popularity, on tour for their 1983 album "Speaking in Tongues." The band takes the stage one by one and is joined by a cadre of guest musicians for a career-spanning and cinematic performance that features creative choreography and visuals.
1984 Documentary,Music
Overview: A young girl, Chihiro, becomes trapped in a strange new world of spirits. When her parents undergo a mysterious transformation, she must call upon the courage she never knew she had to free her family.
2001 Animation,Family,Fantasy
Tagline: If he's crazy, what does that make you?
Overview: While serving time for insanity at a state mental hospital, implacable rabble-rouser, Randle Patrick McMurphy, inspires his fellow patients to rebel against the authoritarian rule of head nurse, Mildred Ratched.
1975 Drama
About
Page generated in 0.0343 seconds.