---
---
18,071 Movies Found
41.) Ikiru (
☆

/10)
Tagline: A big story of a little man which will grip your soul ...
Overview: Mr. Watanabe suddenly finds that he has terminal cancer. He vows to make his final days meaningful. His attempts to communicate his anguish to his son and daughter-in-law lead only to heartbreak. Finally, inspired by an unselfish co-worker, he turns his efforts to bringing happiness to others by building a playground in a dreary slum neighborhood. When the park is finally completed, he is able to face death with peaceful acceptance.
1952 Drama
Overview: The lively João Grilo and the sly Chicó are poor guys living in the hinterland who cheat a bunch of people in a small Northeast Brazil town. But when they die, they have to be judged by Christ, the Devil and the Virgin Mary, before they are admitted to paradise.
2000 Adventure,Comedy,Drama
Overview: A musical adaptation of Victor Hugo's novel "Notre Dame de Paris" which follows the gypsy dancer Esmeralda and the three men who vie for her love: the kind hunchback Quadimodo, the twisted priest Frollo, and the unfaithful soldier Phoebus.
1998 Drama,History,Music,Romance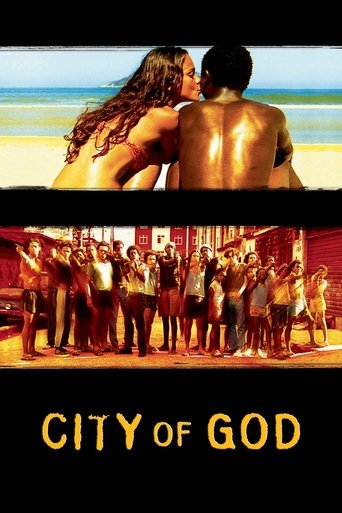 Tagline: If you run you're dead... if you stay, you're dead again. Period.
Overview: Cidade de Deus is a shantytown that started during the 1960s and became one of Rio de Janeiro's most dangerous places in the beginning of the 1980s. To tell the story of this place, the movie describes the life of various characters, all seen by the point of view of the narrator, Buscapé. Buscapé was raised in a very violent environment. Despite the feeling that all odds were against him, he finds out that life can be seen with other eyes...
2002 Crime,Drama
Tagline: A new—and altogether different—screen excitement!!!
Overview: When larcenous real estate clerk Marion Crane goes on the lam with a wad of cash and hopes of starting a new life, she ends up at the notorious Bates Motel, where manager Norman Bates cares for his housebound mother. The place seems quirky, but fine… until Marion decides to take a shower.
1960 Drama,Horror,Mystery,Thriller
Tagline: The two lived there
Overview: When Sophie, a shy young woman, is cursed with an old body by a spiteful witch, her only chance of breaking the spell lies with a self-indulgent yet insecure young wizard and his companions in his legged, walking castle.
2004 Adventure,Animation,Fantasy
Overview: Up All Night: The Live Tour is a DVD release from the British-Irish boy band One Direction, which was released on 28 May 2012. The video concert DVD was recorded as part of One Direction's Up All Night Tour at the International Centre in Bournemouth, includes songs from their multi-platinum debut album Up All Night and five covers, including "I Gotta Feeling", "Stereo Hearts", "Valerie", "Torn" and "Use Somebody".
2012 Documentary,Music
Tagline: If he's crazy, what does that make you?
Overview: While serving time for insanity at a state mental hospital, implacable rabble-rouser, Randle Patrick McMurphy, inspires his fellow patients to rebel against the authoritarian rule of head nurse, Mildred Ratched.
1975 Drama
Tagline: For three men the Civil War wasn't hell. It was practice.
Overview: While the Civil War rages between the Union and the Confederacy, three men – a quiet loner, a ruthless hit man and a Mexican bandit – comb the American Southwest in search of a strongbox containing $200,000 in stolen gold.
1966 Western
Tagline: The Adventure Continues...
Overview: The epic saga continues as Luke Skywalker, in hopes of defeating the evil Galactic Empire, learns the ways of the Jedi from aging master Yoda. But Darth Vader is more determined than ever to capture Luke. Meanwhile, rebel leader Princess Leia, cocky Han Solo, Chewbacca, and droids C-3PO and R2-D2 are thrown into various stages of capture, betrayal and despair.
1980 Action,Adventure,Science Fiction
About
Page generated in 0.03705 seconds.